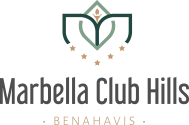 ARTICLE #18 – 12 NOVEMBER, 2017
IRONMAN – from 1978 in Hawaii to 2018 in Marbella
April 29th marks the iron day. After its previous presence in Lanzarote and Barcelona, it is time for the Ironman athletes to finally arrive at the doors of our beautiful Marbella.
Ironman is an extreme challenge for the supremely fit. It is said that,  just finishing it, is a victory by itself.
History of the Ironman
The competition originates back to 1978 when John Collins, a naval officer who was stationed out in Hawaii, together with his wife Judy decided to organise the first endurance triathlon. Wanting to challenge the toughest swimmers, cyclist and runners in the area, the couple declared that whoever finishes first will be called the Ironman. The very first Ironman competition had a mere 15 participants.
The distance of a full Ironman is gruelling. Participants have 17 hours to complete three legs of the race – 3.8km swim, 180km bike ride and 42km run and it is the hardest one-day endurance race in the entire world.
The Ironman in Marbella
The event in Marbella is the Ironman 70.3 series. It's a half the distance of a full Ironman – 1.9km swim, 90km bike ride, 21km run and it is the fastest growing triathlon series in the world. There are checkpoints along the way and participants have a time limit for each segment. First, the athletes will swim in the glorious Mediterranean followed by cycling through the Puerto de Ojén, ascending along the 'caracolillos' (snails-like) roads crossing Onda, Coín, and Cártama. Athletes will then ride back to Marbella to enjoy the last 21km run by the seafront promenade right up to Puerto Banus.
The Ironman is a great sporting event, also because it is the only one where amateurs get to race with the professionals.
If you want to experience the race and possibly find yourself in the finishers' area standing next to the World Champion, chatting about the current during the swim or crosswinds during the bike section, come visit us at Marbella. And once here, you must pay us a visit at Marbella Club Hills.