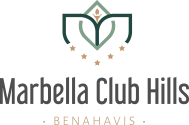 ARTICLE #19 – 19 NOVEMBER, 2017
FIRST-TIME HOME BUYERS PURCHASING HOMES IN SPAIN
First-time homebuyers are increasingly looking abroad to find the best value for their hard-earned savings. According to a foreign exchange specialist Moneycorp, more and more 19-28-year-olds decide to get on the property ladder through purchasing a home abroad. ''Savvy younger buyers are not letting the domestic housing market price them out of purchasing property altogether. More and more young buyers are going abroad to get themselves on the housing ladder", says Moneycorp.
Here are 5 tips from Marbella Club Hills' investors on how to become a successful real estate investor in Marbella.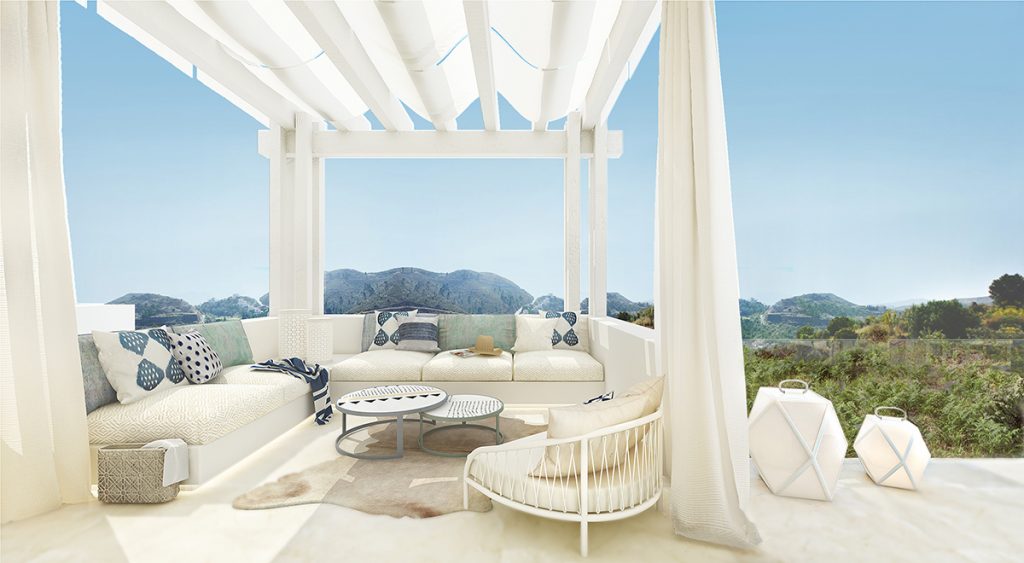 Best places to invest for first-time buyers
A study by OECD* compared prices with local wages and rents and plotted it against historical norms. It found that countries such as Belgium, Norway, the UK, Canada were the most expensive markets followed by New Zealand, France and Australia. British houses, for instance, were estimated as 31% too high compared to rents and 21% over-priced against incomes.
*The details of the OECD study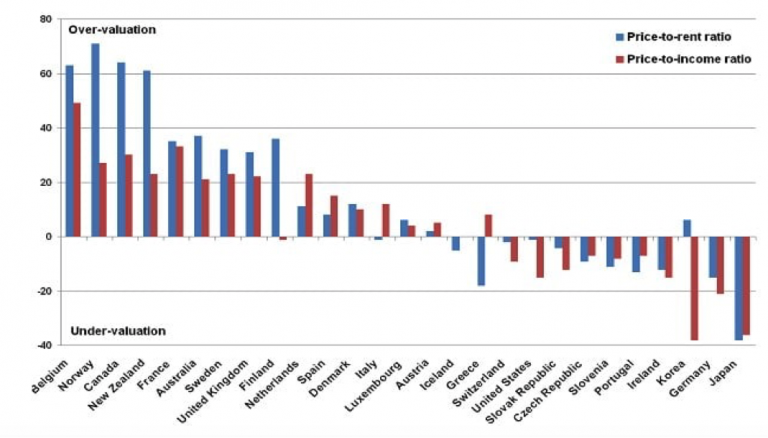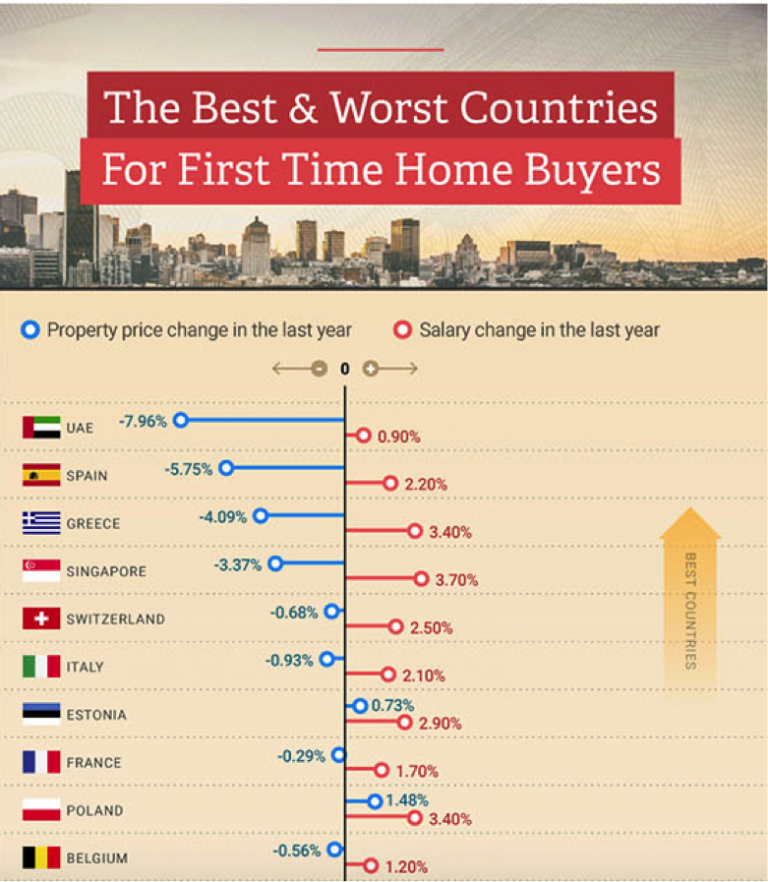 Another study shows that first time buyers can get a foot on the property ladder quicker when investing in property in-Spain.
Out of 33 countries that took part in the study, the United Arab Emirates ranked first due to an 8% drop in property prices since last year. Amongst 5 nations, Spain was ranked second with its 2.2% hike in salaries against 5.75% drop in property prices ahead of countries such as Greece, Singapore and Switzerland.
Favourable mortgage conditions in Spain
In the last 12 months, Spanish homeowners have been taking advantage of low-interest rates. The economy in Spain continues to strengthen month on month and because of the still very attractively priced properties there is more and more interest amongst young buyers and more mortgages are being approved.
As a result, in the past year, according to Spain's Mortgage Association, there has been an over 40% increase in fixed-rate mortgages that were granted in Spain.
* The details of the study by MoveHub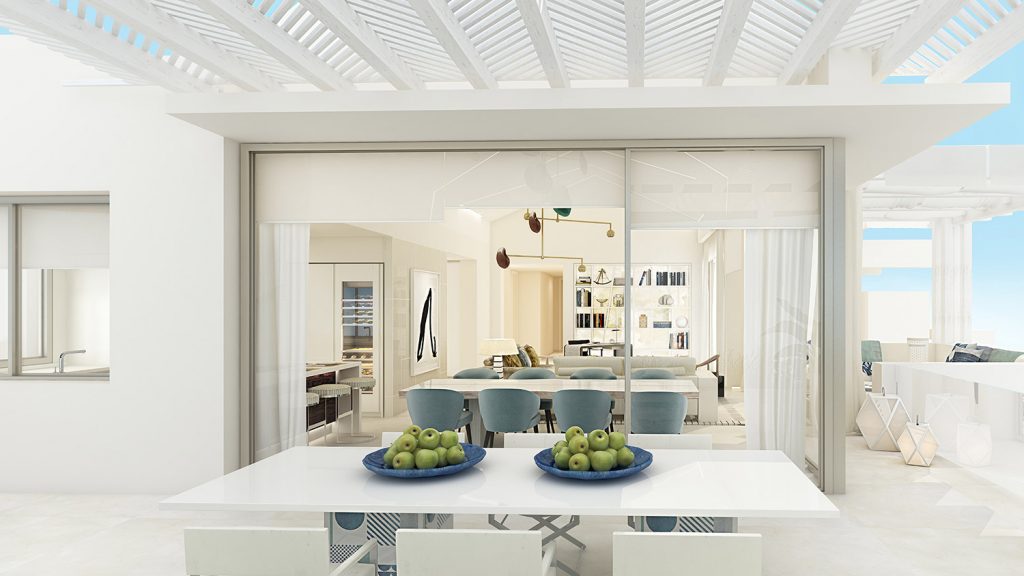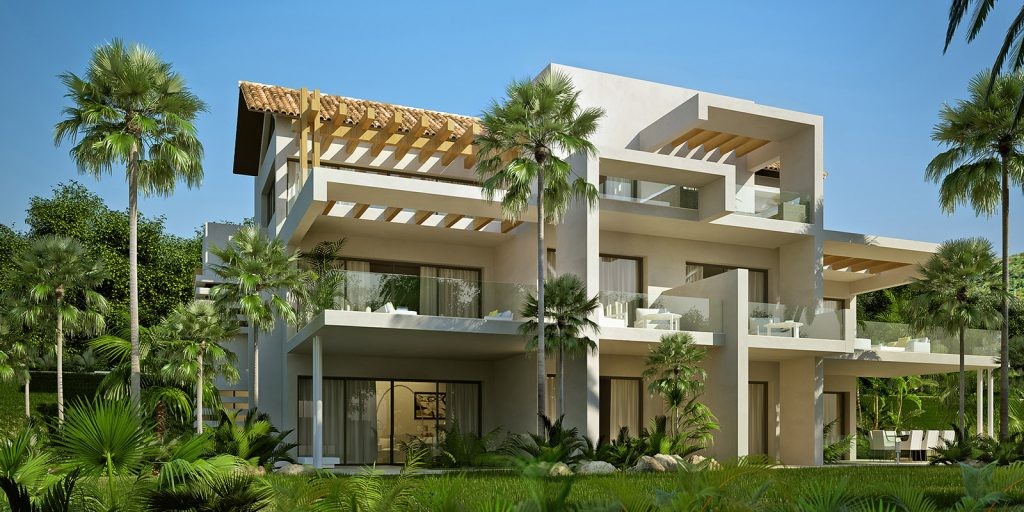 It is not without a reason that Spain appears amongst the top 5 countries to buy a home abroad. Marbella Club Hills offers an attractive investment opportunity for many as its location currently have excellent claims of capital growth and high rental yields.
Buying your first home is a big investment, especially when done abroad.
Purchasing Marbella Club Hills as your first home abroad is an investment that deserves to be well and thoroughly planned.
Here are some tips on how to look for best locations when buying your first home abroad.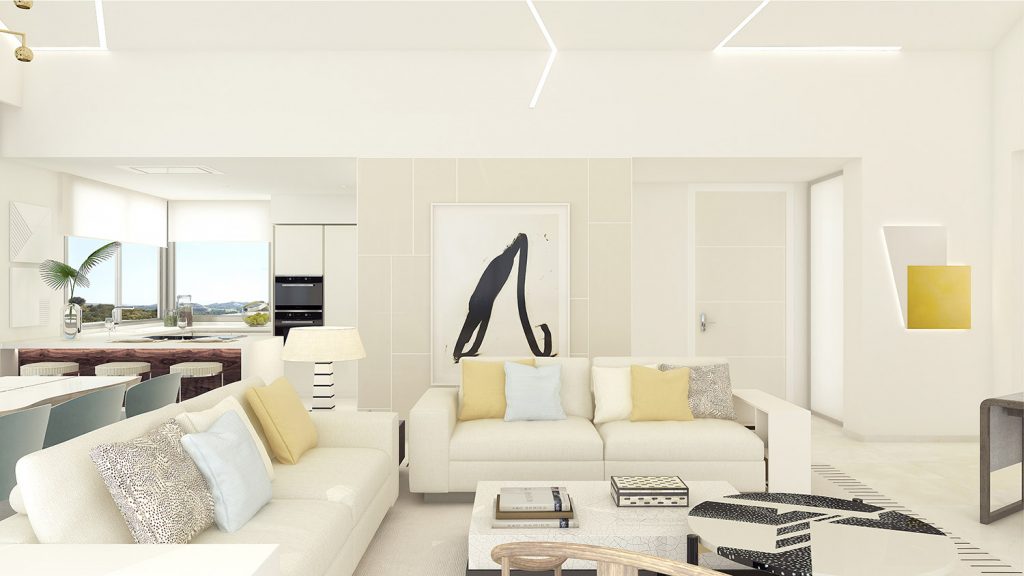 Keeping up with current affairs
 Finding the perfect location for your first home is essential. It is important that you understand the economy, and the market trends within the area and think about global affairs, as there are many things which can affect the property market.
For instance, at the end of January 2017, Marbella and Miami became sister cities through forming strategic business links which intend to increase foreign investment and tourism amongst the cities. Through this agreement, Miami is opening a new door for Marbella to capitalise on a market of people with a high economic capacity. Experts predict that Marbella will become an even more important investment hotspot with a more established property market.
Understanding what drives the market
 When choosing the location for your first home abroad, you should research how popular the area is for tourists and how easy it will be to potentially rent out your property. The Malaga region is a whole-year-round holiday destination so the potential for the rent out option is very. All shops and restaurants are open throughout the year, so no need to worry about seasonality and inconsistent income.
Doing your research about the location where you would like to buy your first home is essential. Since the numbers of first-time buyers are increasing, it becomes so much easier to study the market and compare similar properties in the chosen location. Do not hesitate to contact one of the Marbella Club Hills investment advisors, as they are the ones who will be able to answer all the questions you need when buying your first property in Marbella.