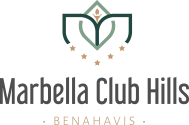 ARTICLE #29 – 25 FEBUARY, 2018
Spain ranked No1 in the list of countries growing healthy produce.
Once again, Spain was ranked No 1 but this time in the World's Best Olive Oils competition 2016/2017. Drawing from the results of 14 leading international extra olive oil competitions held recently, it appears that Andalusia has the best virgin & organic olive oils in the whole of the world.
Olive trees are among the oldest known cultivated trees in the world. Its cultivation goes back to 6,000 years ago – long before the written language was invented.
"Holy oil" has been used for centuries to bless babies, consecrate kings and anoint athletes. Used as moisturizer, perfume, food and medicine, it has also been called the "healthiest ingredient in the world".
A new study by a group of researchers from the University of Edinburg's school of biological sciences has found that a compound in olive oil may also help to prevent the growth of brain tumours.
The most important ingredient of olive oil, oleic acid, is the most abundant and widely distributed fatty acid in nature. It stimulates the production of a molecule that can prevent the growth of cancer-causing proteins. Although it is not yet proven that the diet helps prevent brain cancer, the studies show that oleic acid can support the production of tumour-suppressing molecules in cells grown in the lab.
Olive oil is "definitely the healthiest food known", says Mary Flynn, an associate professor of medicine. She reviewed the literature on the role of olive oil in reducing the risk of everything from heart disease to type 2 diabetes to lipid disorders cancer, osteoporosis and Alzheimer's diseases ("as well as other cognitive functions issues").
What a better place to be healthy if not in the region of Andalusia which was ranked No 1 in the world for its production of the finest and most exclusive olive oil. The more you use, the better!
Have a look where to best dine in Benahavís or where the most luxurious wineries on the coast of Spain are.