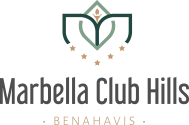 ARTICLE #30 – 4 MARCH, 2018
What defines a luxury home?
Luxury homes differ from coast to coast and from country to country. The criteria that determine whether a home is luxurious or not are constantly changing and are largely influenced by the type of clients who purchase different types of properties at any given time. Although it is common to assume that there is a direct correlation between luxury and price, it is the predominant trend which is the main influencing factor.
Back in the days, Marbella was well known for its spacious mansions, a trend that seems to have extended to some other areas in Southern Spain. However, times are changing and the real estate market in Marbella is moving towards homes which are becoming smaller, smarter, but at the same time not less luxurious.
Nowadays, luxury is, to a large extent, defined by the location of the property. Marbella, and especially the Benahavis region, where Marbella Club Hills will have their new luxury homes, is known to be Europe's most exclusive estate in terms of privacy, security and luxury. When Perez Flores first bought the La Zagaleta land in 1991 he was considered to be completely mad. There were no houses, only plots and Adnan Khashoggi, the Saudi arms dealer's, turned his house into a country club. At the time this was perceived as a highly speculative project, but today it is worth billions of Euros.
In Marbella, where the weather is favourable all year round, a luxurious house would be one where the lines between indoor and outdoor space are blurred and nature is brought inside the house through large glass walls that open up the home entirely.
The location also matters as a home situated in a prestigious area will always be considered luxurious.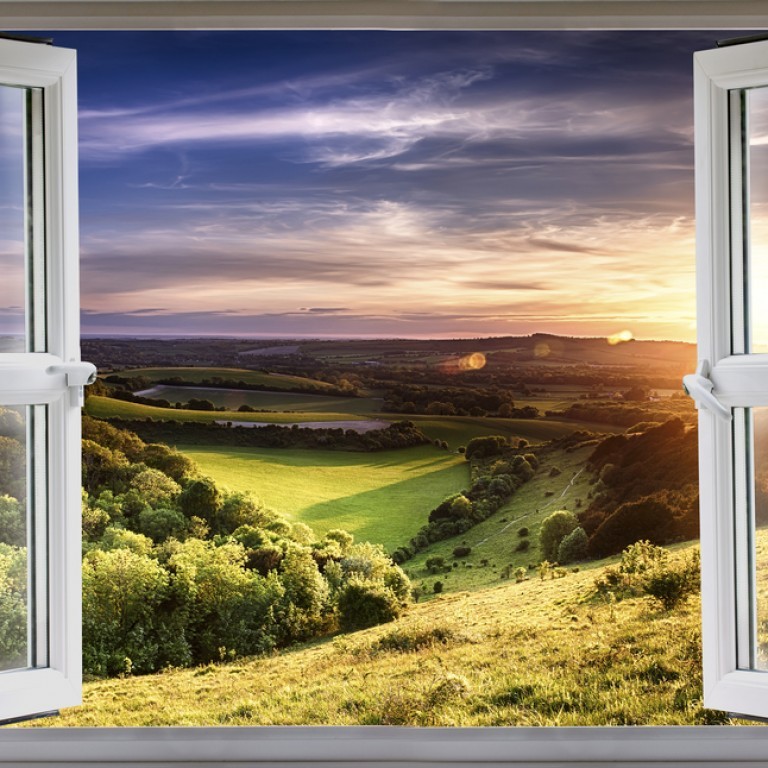 So what should buyers look for in the luxury real estate market in Marbella?
A location with grand views
The most luxurious homes in the Marbella area are built up the slopes of surrounding mountains and high points of the town. These are prime real estate for those people looking for a view of the gorgeous natural landscape. Marbella Club Hills is built on a 150,000sq m green land amongst perfectly maintained golf courses.
2. Smart house/energy efficiency
Energy efficiency is becoming more and more popular amongst new home buyers not only because it saves the home buyer money, but also because it helps reduce their carbon footprint and is better for the environment. Technology has come such a long way that energy efficiency goes hand in hand with the latest smart house technology which includes: smart thermostats, advanced security systems, technology controlled by the phone, smart fridges and other appliances.
3. Gorgeous outdoor living spaces
In recent years, the outdoor space in houses is prioritized almost as equally as their indoor areas. Every home buyer wants to take advantage of the spare time they have and feel as if they are on vacation in their gardens. Entertaining family and friends at home as well as out in alfresco style is what luxury home buyers have in mind when looking for new properties.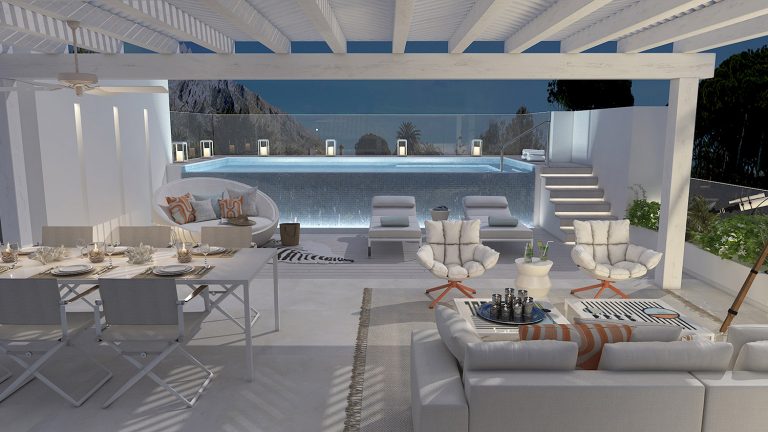 4. Highest quality building materials
At every glance and with every turn you will see magnificent upgrades such as granites, hardware, stainless steel and other attractive metals, sophisticated light features, touch screens and buttons, crown moulding and tray ceilings, custom closets and more.
5. Security and privacy
Coded gates, gated communities, secured doors and glass, live feed and recorded security camera systems are all features that are widely sought after amongst home buyers in Marbella.
6. Something special
Many home buyers, when deciding on a luxury property, are looking for homes which have some kind of a story, a famous designer, or a history attached to the home. In some cases, this is the main factor influencing the sale of a property as buyers like this are usually looking to establish a deeper emotional and intellectual connection with the home.
Find out what you need to consider when buying a second home abroad and what are the 3 things you need to know before investing in a property in Marbella.