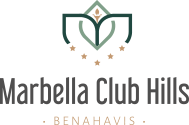 ARTICLE #35 – 15 APRIL, 2018
BENAHAVÍS – THE GENUINE CULTURE OF SPAIN
Most people who come visit Spain, only experience the surface of Spanish tradition. When on holidays for a couple of weeks, they tend to visit the coastal cities, where they can often find highly densely populated areas with a majority of foreign residnets and holiday makers. While those places might still give visitors a pre-taste of what the Spanish customs are about, the truly exotic and flamboyant tradition you can see on advertising is only possible to experience in inland towns of Spain like Benahavis. Even though Benahavis is a place welcoming tourists and the holiday makers, it still is probably one of the nearest places to Marbella where you can have firsthand experience of Spanish customs and traditions.
Spain is an exciting, exotic and mysterious country, which has a rich and colourful tradition and culture. As a result of its geographical location and the influence by variety of races such as Roman, Phoenician, Greek, North African and Muslim, Spain became a diverse country with a rich cultural heritage.
The daily life in some coastal areas of Spain is indeed very pleasant. The perfect climate and the al fresco lifestyle are a one-of-a-kind experience. But experiencing Spain in an inland town or in a coastal city can be as different as night and day.
Benahavis, which is affectionately called the gastronomic corner of the Costa del Sol or "La Sarten de Andalucia" (the frying pan of Andalucia), is also known for having the highest concentration of high-class restaurants in the region. Surrounded by stands of olive trees that lead the eye out on the horizon and the Sierras beyond, Benahavis offers stunning natural beauty combined with authenticity. There you can experience the real Spain by mixing with the locals at some of the best restaurants or tapas bars in Andalusia.
Find out more about where to dine in Benahavis.