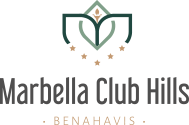 ARTICLE #36 – 22 APRIL, 2018
3 IDEAS FOR ACTIVE LIVING IN BENAHAVÍS
Whether you are relocating or just thinking of having a second home for summer holidays, Benahavís has for years been one of the top destinations amongst home buyers of various nationalities (we've put some statistics for you here). Marbella is famously known as the playground for the rich and famous, but there is a lot more to the place than the lush party scene and luxury yachts. The gorgeous nature backdrop and limitless greenery set between the Mediterranean Sea on one side and the beautiful Benahavis mountains on the other offers a lifestyle a world away from the crowded beaches and flashy marina. Arguably, Costa del Sol is a dream place for many who have visited this part of Europe at least once.
Every year, thousands of people from across the world look for true escapes and follow the dream of moving to Spain. You can do that, too.
"Last year, Malaga airport brought almost 17 million passengers from across the world and the numbers are expected to increase every year."
The Marbella Club Wellness Centre
Our prime new development, Marbella Club Hills, is situated a handy 10 minutes' drive from Marbella. It is set amidst the beautiful mountains of Benahavis and is only a couple of minutes' drive from the well-known Marbella Club Wellness Centre. If you fancy some relaxation, the Marbella Club Thalasso Wellness centre (Thalasso from the Greek means "sea"), provides the perfect relaxing and rejuvenating seawater and seaweed treatments. From aqua medic pool therapies to body wrap and body exfoliation treatments, spa packages are in offer to improve your wellbeing and health. Through an exceptional fusion of modern innovation and ancient healing methods, the Thalasso therapy treatments in Benahavis are a great way to improve the health of your body and mind. It is not by mistake then that the Costa del Sol is affectionately called the Mediterranean elixir of health and beauty.
Staying active under the sun 
Most people who decide to move to Benahavis do so, because they like to be surrounded by nature. Whether it is because you wish to be healthier or fitter, the level of your physical activity improves when you can stay active under the sun. Through golf playing, horse riding or hiking, Benahavis offers various activities you and your family can take advantage of. Marbella Club Hills also offers tennis courts for those who are partial to a game of tennis and tuitions with some of the most professional tennis coaches are also available. Local amenities offer fitness classes at the gym, including spin and aqua-gym, and there is a 24/7 access to the Marbella Club Hills outdoor swimming pool located near your home. From golf playing and horse riding, to tennis and hiking, tai-chi and yoga classes, the possibilities are endless for those who are health conscious.
Benahavis Greenery
While keeping healthy usually requires you to do some physical activity, there are also a lot of benefits for those who prefer to lead a more passive lifestyle in Benahavis. You can accrue some positive effects to your health by just "being" outdoors surrounded by the beautiful greenery and fresh air. Marbella Club Hills is situated on expansive, private green home sites of 150,000 sq. m. The exclusive gated community offers a distinct style of living at the foothills of the Benahavis Mountains, minutes from the heart of Marbella. Set amidst sweeping golf courses and mountain valleys, a limited collection of luxury villas and apartments features seemingly endless space and serenity, nestled in a charming neighbourhood setting.
Exposing yourself to green spaces of Benahavis, taking walks in the parks, going for hikes in the forests, swimming in your local pool are fun activities that will improve your life. Benahavis gives you the possibility to live life to the full and to combine luxury living with a healthy alternative.
Are you considering buying a second home abroad and moving to Spain ?