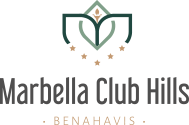 ARTICLE #38 – 6 MAY, 2018
WHAT TO LOOK FOR IN A DEVELOPER?
3 tips on how to choose the right property developer in Marbella
Who is your property developer?
Did you know that the reputation of the property developer in Marbella is the most important but interestingly, the most overlooked factor when investing in a new development?
Sadly, too many people fall for the sales talks, stylish model units, brochures, easy payment schemes, and all the noise that comes when marketing the project.
Sadly, too few people ask themselves, "Has the company done this before? Can this developer deliver on its promise? How committed is the developer in making sure I am happy with my investment?"
This is why it is absolutely crucial for any property buyer in Marbella to research not only on the property and its area, but most importantly, THE DEVELOPER.
What other projects have they done?
Did it complete its previous projects within a reasonable time frame?
What do people say about these properties?
Don't stop here, keep on questioning!
"Did you know that the reputation of the property developer in Marbella is the most important but interestingly, the most overlooked factor when investing in a new development?"
The best property developers don't just build a place for you to sleep; when they develop a property, they transform the area and increase its value and your own quality of life.
The developer of Marbella Club Hills, MENA Capital, has established itself as a leading high-end real estate developer internationally. It pursues unique and differentiated real estate concepts/projects in Lebanon and the MENA region, with emphasis on growth market. It works in association with well-regarded business groups that enjoy a solid track record in their respective markets. MENA Capital's partner, the Marbella Club Group ,currently holds 7 hotels (+ 1 in the development process) internationally:
Bora Bora Lagoon Resort (Under development), Bora Bora, French Polynesia
Here are a few of our tips that will help you choose the right property developer in Marbella.
1. Location of your property development
Although many may think they know what "a good location" means, in many cases they don't see the bigger picture. A good location doesn't necessarily mean the best and most popular area in town. If you buy in the centre of the best area, then you are likely to pay a high price, which may in turn leave very little room to make a profit in case you wanted to resell your property. Ideally, the property you would like to purchase will be easy to rent out and will have the possibility of price growth.
Therefore, the real key is not to look for investments in hot and expensive locations but rather finding those areas that have a great potential for growth. At first, properties in such locations may not be widely known, but those are in fact the cherries every investor is dreaming of picking.
Our project is located just a stone's throw away from the famous La Zagaleta, the most expensive corner of Spain. It is indeed interesting to note that no further than a few decades ago only very few people knew of this area. Now it is home to over 200 business families, celebrities and assorted millionaires. Now this is THE location!
2. Clear vision of your property developer
Most of new developments in Marbella offer lots of residential units and shared amenities like a pool and gym. While this is enough for some property buyers, others may want to choose a development that comes with more diverse amenities that can considerably improve their lifestyles.
At Marbella Club Hills, we looked a little further ahead and took more visionary approach, as we wanted to create an entire little township. This in turn could give the homeowners three main advantages:
1. The convenience of having all that you need at your doorstep
The convenience of having all that you need at your doorstep is priceless; shopping in the morning, riding horses or playing golf before meeting your friends for lunch, followed by gym session or paddle/tennis game before you reach your evening dinner. And guess what– all of this literally by crossing the street.
Marbella Club Hills home owners will have a free access the local Marbella Club golf as well as be able to enjoy horseriding at the Marbella Club Equestrian Centre.
If you haven't considered horseriding activities yet, we chose Equestrian as Marbella Club Hills' lifestyle not only because it is a very stylish and luxury hobby but also because horse riding can improve your health in many ways.
2. Revitalise the area and increase the property value
Secondly, these new developments revitalize the area, which instantly increases the property value; this is especially visible if the property developer has a chance of working closely with big brands. In our case, working together with the Marbella Club group gives us an incredibly powerful competitive advantage over other developers. The big FOUR names that stand behind the Marbella Club Hills project insure "reliability", "quality", "attractive design" and "resourceful execution".
BOOK A VIRTUAL TOUR

Thank you for your enquiry we love to show you around Virtually. Please fill in you details so we can facilitate your virtual tour.
3. The value of developer's reputation can never be overvalued
Thirdly, as the value and reputation of the area increases, so does the desire to live within the area. Those who are buying units to rent out or sell at a later date will have nothing but a great return on investment. As it is the case with off-plan properties, every sold unit automatically increases the price of the units that still wait for their home owners. As soon as you purchase, your property increases in value.
What we stand for in Marbella Club Hills is "the visionary approach" – developing an area and a lifestyle rather than just a place to sleep.
Those developers who stand for the same give investors an insight into the company's commitment to the property and its residents.