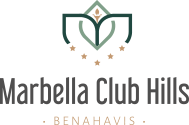 ARTICLE #39 – 13 MAY, 2018
SERGIO GARCIA – THE ROAD TO SUCCESS.
Sergio Garcia is the winner of the Andalucia Valderrama Masters 2017which was held very locally to Marbella Club Hills.
From his early age, Garcia was seen as a supremely talented player; joyful and confident, he often won as a young golfer and it portended well for his future. They were saying that he was too good not to be the winner.
But when Garcia lost for the first time, as one inevitably does in professional golf (or any sport!) his frustration started building up. For over the next two decades he became a bundle of negativity, always blaming outside circumstances for his defeats.
For a very long time, he suppressed the idea that golf playing requires not only talent and practice but most of all, mental strength. Until he got to the point when he started wondering if he was really as good as he originally thought.
The fact of the matter is that very few players are perfect mentally. However, Garcia as a golfer was seriously flawed.
In many ways, he resembled the tennis player John McEnroe who, although won plenty of major titles when he was young, had no mechanism for working through challenges when he began to lose with greater frequency. He won seven Grand Slam titles in a six-year period, but none after that.
Joh  McEnroe during one of his games
In retrospect, young Garcia used to overwhelm his competitors with talent and by the fact that he was just generally fitting in so well. Quite an unusual trait for a young, and fairly inexperienced compared to the rest, player. However, being thrown in with older peers (like Tiger Woods, for instance!) who were more experienced, more competitive, and often less merciful required a "little" stronger and more mature mind. For the first eight years of Garcia's career, the harder he tried to beat Woods, the more convincingly and dishearteningly he lost.
Before the Masters last year in Marbella, Garcia had only won twice on the PGA Tour since his victory at the 2008 Players. Four or five years ago, he made a very honest confession that he didn't have the right stuff to win the major anymore.
"Never mind that he had won nine times on the PGA Tour and 12 times on the European Tour. Never mind that he was the beating heart of the European Ryder Cup teams that kept whipping up on the U.S.", says Dave Kindred of the Golf World magazine.
After practicing what Garcia learnt, he started feeling full of energy, and actually started enjoying practicing more than ever. He set himself new goals and started looking forward to performing again at the top level. The right people helped him put things in the right place. As he commented himself: "I know more about myself and feel able to answer my own questions."
All is well that ends well!
We have access to professional golf coaches who can considerably improve your golfing skills. All you need to do is get in touch with us, see our luxury golf properties and apply for a free golf membership at our local Marbella Club Golf in Benahavís.
The location of our homes is a short drive from the golf setting where the Golf Masters 2017and the great Garcia's victory took place.
Feel free to try this Golf psychology testthat will show you the level of natural talent, unrealized potential and mental toughness, you have to help you achieve success in golf.
So, what exactly has changed since?
The media speculates that it's the involvement of Angela Atkins who he started dating back in 2015. Many believe that she helped him change his attitude toward his game.  She comes from a family of professional and highly competitive players:
her father was an American football player and her grandfather was a legendary high school football coach.
For the first time, Garcia reached out to professionals who could help him process the challenge in a much more constructive way.
And here is a little psychology lesson we can learn from him.
The Stanford psychology professor, Carol Dweck, explains that there is something called a "fixed mindset" and "growth mindset". Depending on which mindset we have, we confront challenge in a different way.
By Dwecks's definition, if you win a race, it's simply because you're faster; this is the fixed mindset, seeing ability as something largely predetermined. A growth mindset accepts that skills can be learned and refined over time – if you lose a race you resolve to do better next time by working harder.
BOOK A VIRTUAL TOUR

Thank you for your enquiry we love to show you around Virtually. Please fill in you details so we can facilitate your virtual tour.