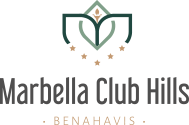 ARTICLE #48 – 5 AUGUST, 2018
"BE YOUR BEST SELF ACCORDING TO MARBELLA CLUB GROUP"
State-of-the-art wellness waiting right at your doorstep.
We, at Marbella Club Hills understand exactly what it means to feel more tired than usual at times, or overindulge and then feel the effects of an intensive lifestyle.
And with this in mind, we are creating a state-of~the—art spa within the Marbella Club Hills complex. Because we believe that a good living is a healthy living, and to be able to feel good and healthy, we need (and we mustl) have this one place that will allow us to wind down and loosen up, this one place that will rejuvenate us and make us feel relaxed.
If you want to look five years younger, and minus the dark circles that you had thought were permanently under your eyes, we might have something for you. How about the idea of the right at tailored specifically for your diet, the morning walks by the sea and mountains, the good night's sleep, or the expert massages and facials?
What we are building for you may just work wonders.
Besides the fact that the Marbella Club Group is well known for its stunning Marbella Club Golf course, or one of the biggest Equestrian Centres, the iconic Marbella Club & Puente Romano hotels have its popular wellness centre, the Six Senses Spa.
Their motto is: "intelligent wellness experiences to bring out your best self. "
¨Water and steam; heat and ice; sea and land. Six Senses Spa Puente Romano plays with the elements and the senses to create a totally immersive experience.¨
They offer a quiet and relaxing environment for their guests and visitors to choose from a wide range of treatments and facilities that will renew everyone's body and mind.
A mixture of experts such as naturopaths, nutritionists, reflexology masters, and other experts in the healing arts are the sort of people you would be dealing with. it does indeed sound like they are very serious about the wellbeing of every person that walks in through their doorstep.
Our Southern Spain may well be popular because of the climate and the all the green & blue natural scenery that we have, but we also happen to have some of the best holistic and rejuvenating spas.
This is what inspires us, the Marbella Club Hills team, to deliver only more & only better to our current and future homeowners.