One chef – three stars – a multitude of concepts
Dani García – inspires, delights and sets new directions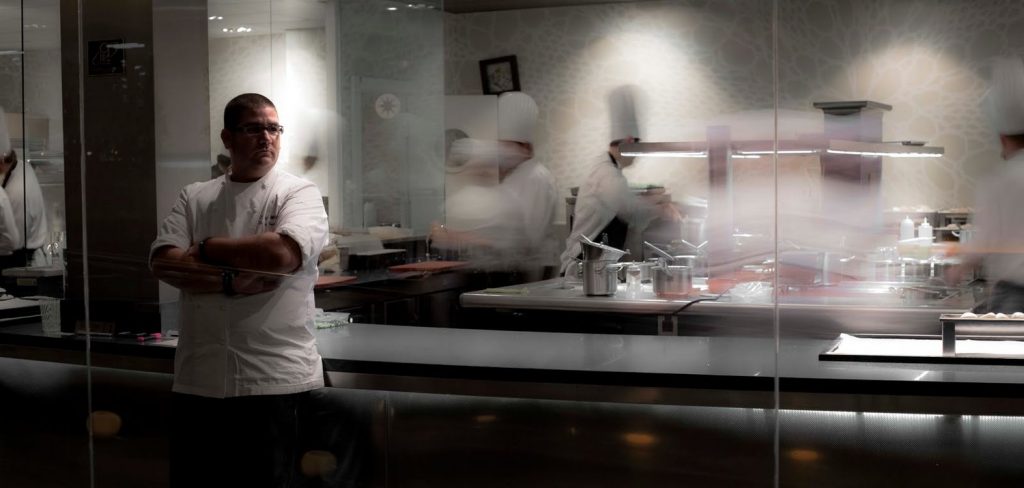 Nestled in a subtropical garden, in the heart of the Marbella city and Puente Romano Hotel, Dani Garcia Restaurant is truly unique and exotic. 
But what so extraordinary about it?
The setting of it is the first paradox. The ubiquitous nature and the vertical garden of the dining room contrast with the ultra-modern kitchen that looks like an experimental laboratory.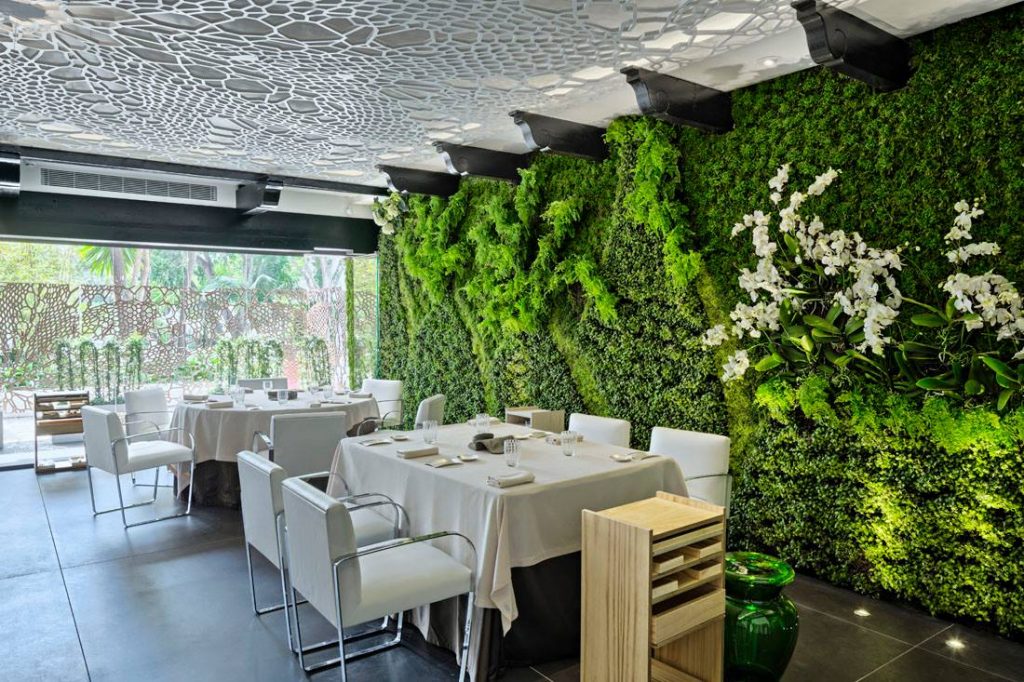 Another contradiction is found in the kitchen where Garcia plays with ingredients to create unexpected flavours, original combinations, sometimes to the extreme – gazpacho with cherry – and unusual textures which require new techniques, like molecular cooking (the caramel foam, for example).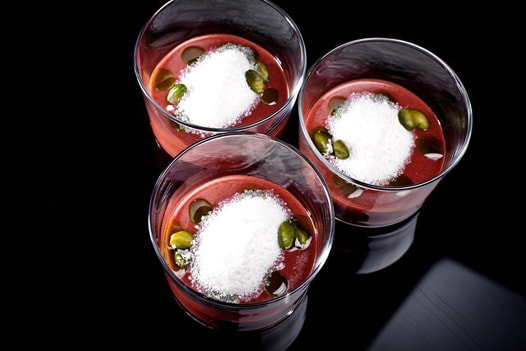 This year, his work of culinary art has been awarded in the most spectacular way, at the 2019 Michelin Stars ceremony in Lisbon's Carlos Lopes Pavilion covered in this Forbes article.
Amongst Spanish and Portuguese restaurants taking part in the competition, Dani Garcia Restaurant has been the only one to climb to the three-star status.
This award came just a few days after he had celebrated his 20 years of professional career.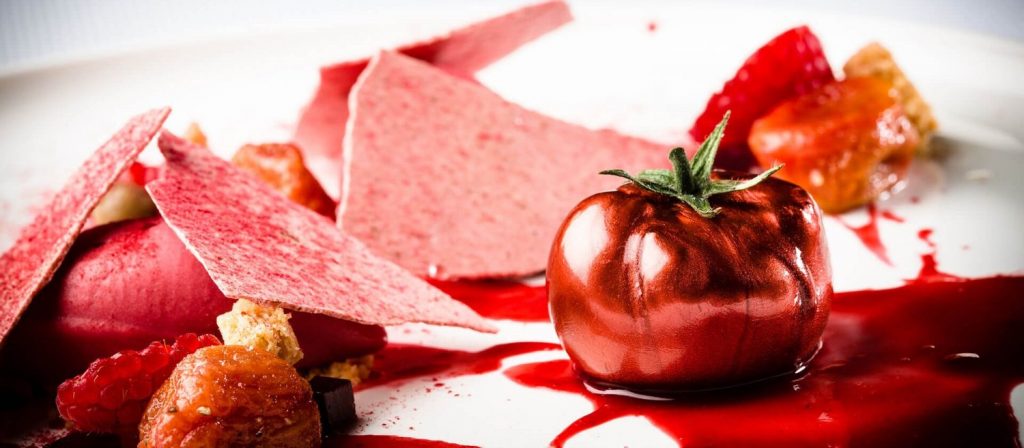 Dani Garcia – setting directions in contemporary culinary art
Dani Garcia was born in Marbella and has graduated from the La Cónsula Hospitality School in Málaga. In 1996, he began his career under the care of the famous Spanish chef Martín Berasategui. It was that moment when Dani confirmed his passion for gastronomy, determined his own style of cooking and chose flavours that now make his signature cuisine. He defined himself as a "craftsman of flavour" who is able to combine a local product with the techniques and ingredients of international cuisine. To him, being an ¨craftsman of flavour¨, means commitment – professional commitment and commitment to quality and customer satisfaction.
As his career progressed, García combined the traditional DNA of his mother's recipes with his own imagination and state-of-the-art technology. During his work at Tragabuches in Ronda (1998-2004), he received his first Michelin star at just 24 years old. As a chef, he finally matured in Calima in Marbella (2005-2013), where he improved his techniques and became the first chef in Andalusia with two Michelin stars. It was in Calima's kitchen that García, together with Professor Raimundo García del Moral from the University of Granada, developed concepts for liquid nitrogen, which is now a modernist culinary base.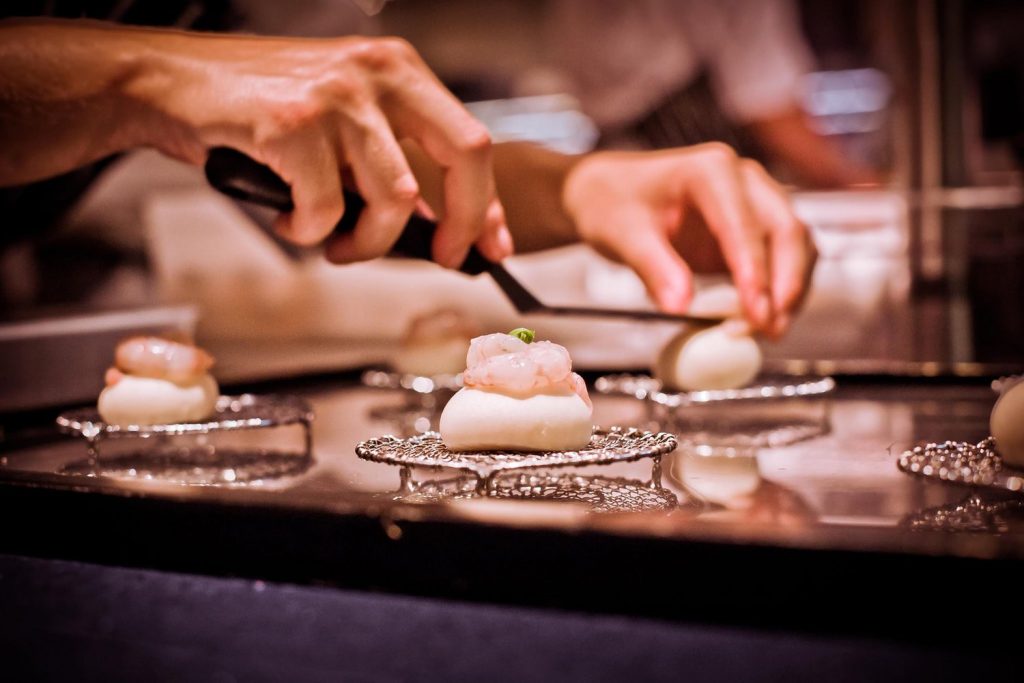 The chef has used the past years as well as one could. The "Grupo Dani García" created by him, now includes: the restaurant Dani García (the one with three Michelin stars), the restaurants BiBo – one in Marbella and one in Madrid, Lobito de Mar in Marbella, the event catering line – Eventos Dani García, which operate all throughout Spain, Atelier (the laboratory ideas of the chef in Marbella and the event space) and the Fundación Dani García. He supervises such a large empire in cooperation with three young entrepreneurs: Laura and Javier Gutiérrez (brother and sister) and Juan Manuel Toro. Together, they focus on surprising customers, making their dreams come true through the development and implementation of various restaurant and event concepts. 
Dani García is probably a chef with the most promising international career today. His cooking is global and cosmopolitan, enriched with many influences: from its Andalusian roots, through experience from travelling around the world to the culture he has discovered. 
A true ¨cocinacontradicion¨ – kitchen of contradictions – as he likes to call it.