Why privacy and security matters
Security and privacy of your living
If you were wealthy enough to afford whatever house you wanted, what would be first on your list?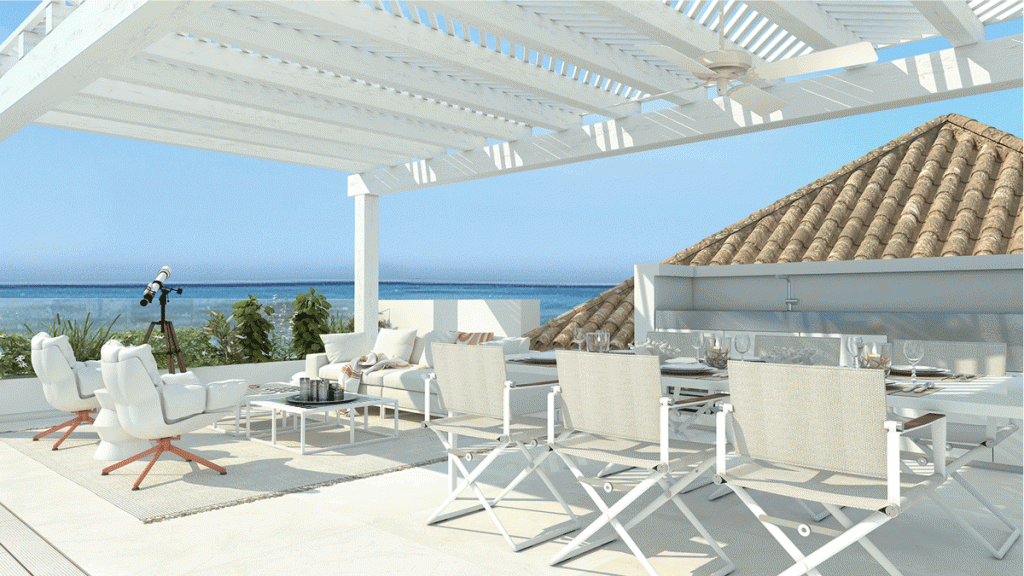 Privacy
Luxury Portfolio conducted a survey in which they interviewed 5,000 wealthy people about the characteristics they typically seek in a home. 
Here is what the survey showed us:
61% of those surveyed said that having lots of privacy was important to them. In fact, privacy was the most commonly named characteristic in the survey. More important than high-end kitchen appliances, en-suite bathrooms, and master bedrooms with dual walk-ins closets. 
Our homeowners regard their purchase of Marbella Club Hills in Benahavís as a place where they can not only spend time with their loved ones in a secure and private environment but also to live alongside people who have similar respect for privacy, nature and tranquillity. 
The desire to enjoy the lifestyle that Benahavís offers, our home buyers seek a certain level of solitude and privacy which is highly demanded on the Mediterranean coast. 
For the really wealthy, privacy is so important that they might be buying the home next door so that nobody else moves in around. 
Our project is built on 158,000 sq m of land, only 5% of which is used to build the homes. The rest of the land – nature, mountains and greenery – is left completely untouched. 
Privacy is inextricably linked to security. 
Security
Home is where we protect ourselves against the dangers of the world and find peace.
Satisfying the need for security is a basic human desire and one of the most important tasks for us before we started building our homes. When you start looking for your next home, your priorities probably range widely, from the smallest details, such as the size of the garden or whether the garage is attached, to a more general feeling you get in a place, such as community involvement or amenities. 
While many details play a part in how you enjoy where you live, one thing everyone has on their list is feeling safe. 
Our project is in a gated community which means the estate has strictly controlled entrances. More and more people are choosing to live in a gated community as it gives them more comfort and security. 
Our homeowners are people who fancy having a quiet life equipped with a number of amenities that leads them to a more integrated lifestyle.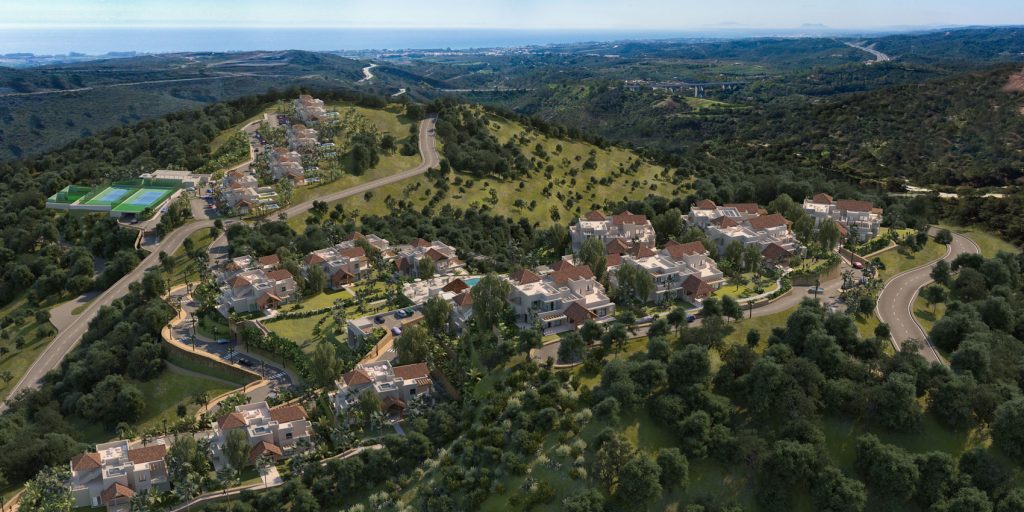 Location
The location and architecture of the house and the way it is connected to the surrounding area needs to be well thought out. 
Already at the stage of choosing a plot, it was important for us to check whether the area in which we intended to build our homes is safe and enjoys a good reputation. 
90% of people who want to buy a property would like to live stress-free. Needless to say, people prefer a gated community over a standalone villa as there is a lot more on offer. 
As a rule, a house on a plot located in a shared neighbourhood will be less vulnerable. A greater sense of security is given by houses located in a gated community that has 24 hours security service and controlled entrance.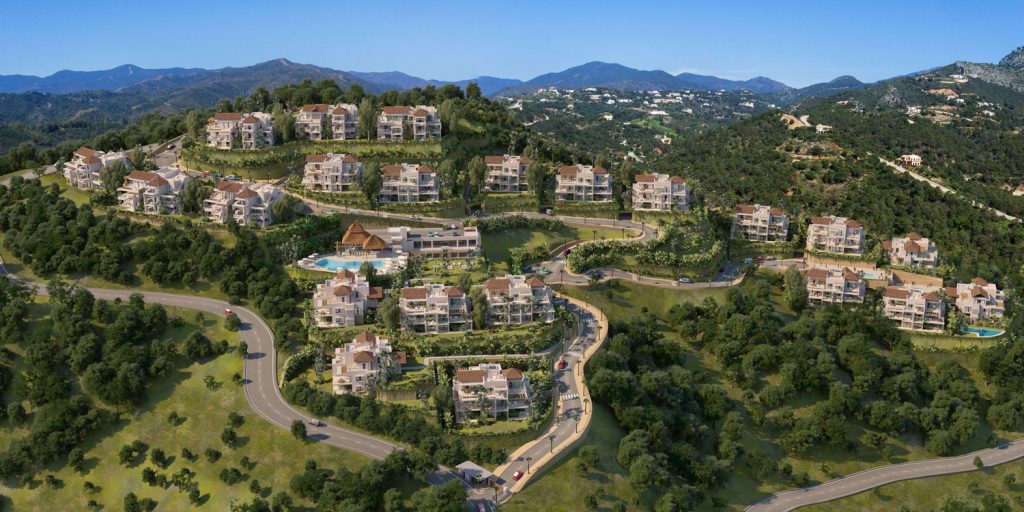 The fact that our plot is located on the top of mountains in Benahavís makes our homes seem to be slightly further away. While we are an only 15mins drive from the centre of Marbella, the primary reason for our location was to give people what in our opinion they needed the most – exciting cocktail of nature, tranquillity and excellence. And hence our motto is: ¨Far enough but close enough to Marbella.¨
Our gated community is a luxurious enclave with Marbella Club Golf Resort, Marbella Club Equestrian Centre, recreational amenities and all the ingredients for the good life just outside your own front garden. 
Privacy and luxury, prestige and peace of mind all have their place on the list of reasons that people choose Marbella Club HIills.