Casa del Acantilado – Andalusian house blended in nature
Cave homes in Andalusia are not very rare, although some villas definitely stand out. 
Casa del Acantilado is one of them. 
What attracts its attention is the undulating roof made of tiles that resemble a dragon's skin. 
It turns out that this fairy-tale creature had become an inspiration for two architects.
Cave homes are most often designed in such a way that they blend in with the natural surroundings.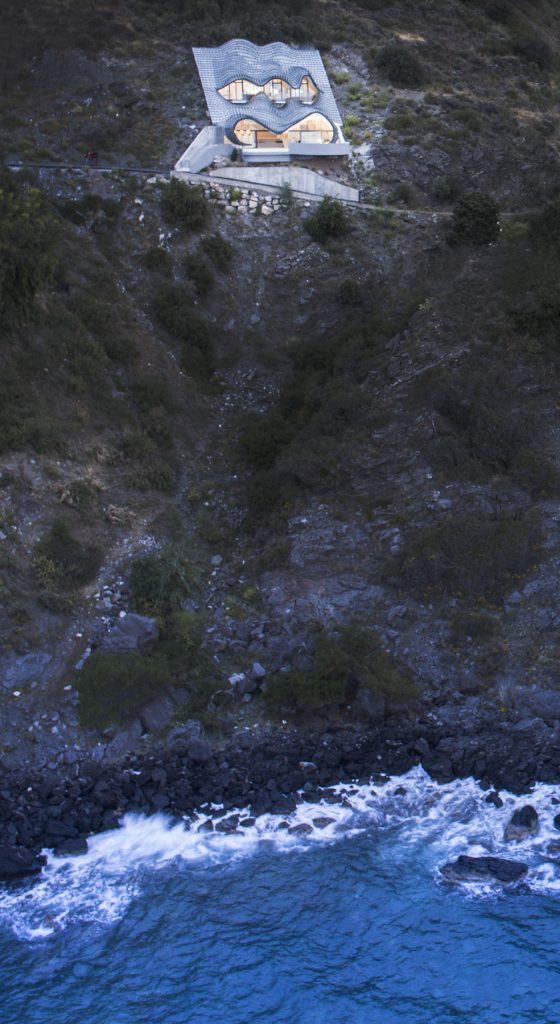 The colour of the building is similar to the colour of the rock. Shapes complement the rock form rather than separate quality. 
However, architects Pablo Gil and Jaime Bartolomé went in a different direction. 
They created a building with a very expressive facade with an unusual arrangement of huge windows and a dominant in the form of a grey, undulating roof.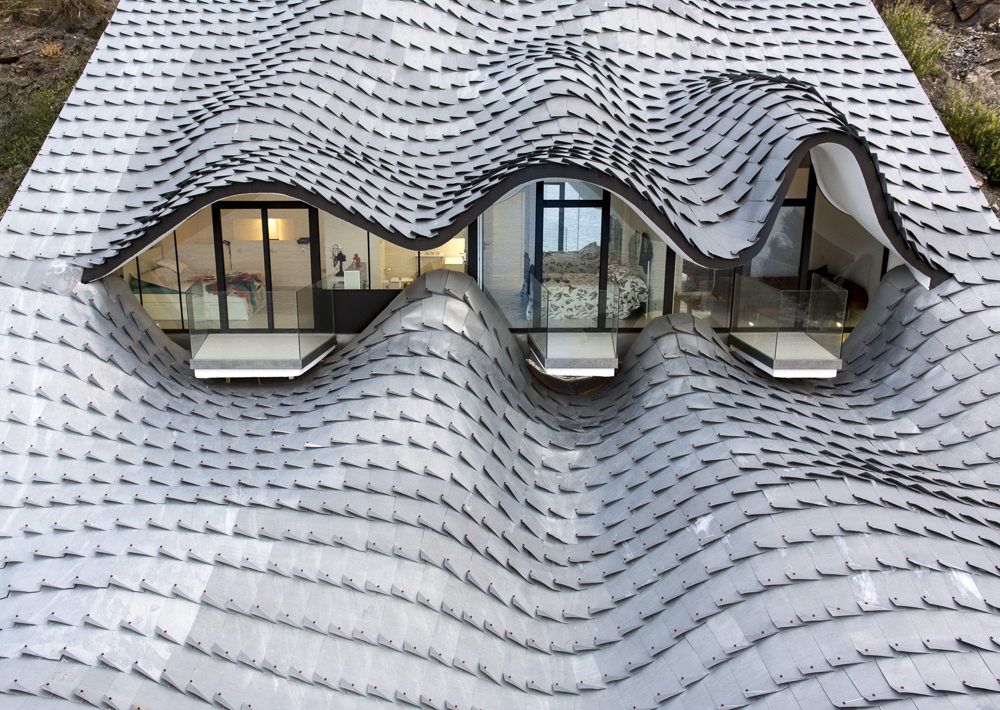 According to the creators, architecture can provide similar experiences as music. No wonder that when designing Casa del Acantilado (meaning "House on the cliff"), they tried to choose forms that evoke strong emotions. 
Also for this purpose they invented a facade resembling a dragon's mouth. 
As Pablo Gil adds, people react much more emotionally to animals than to other people or objects.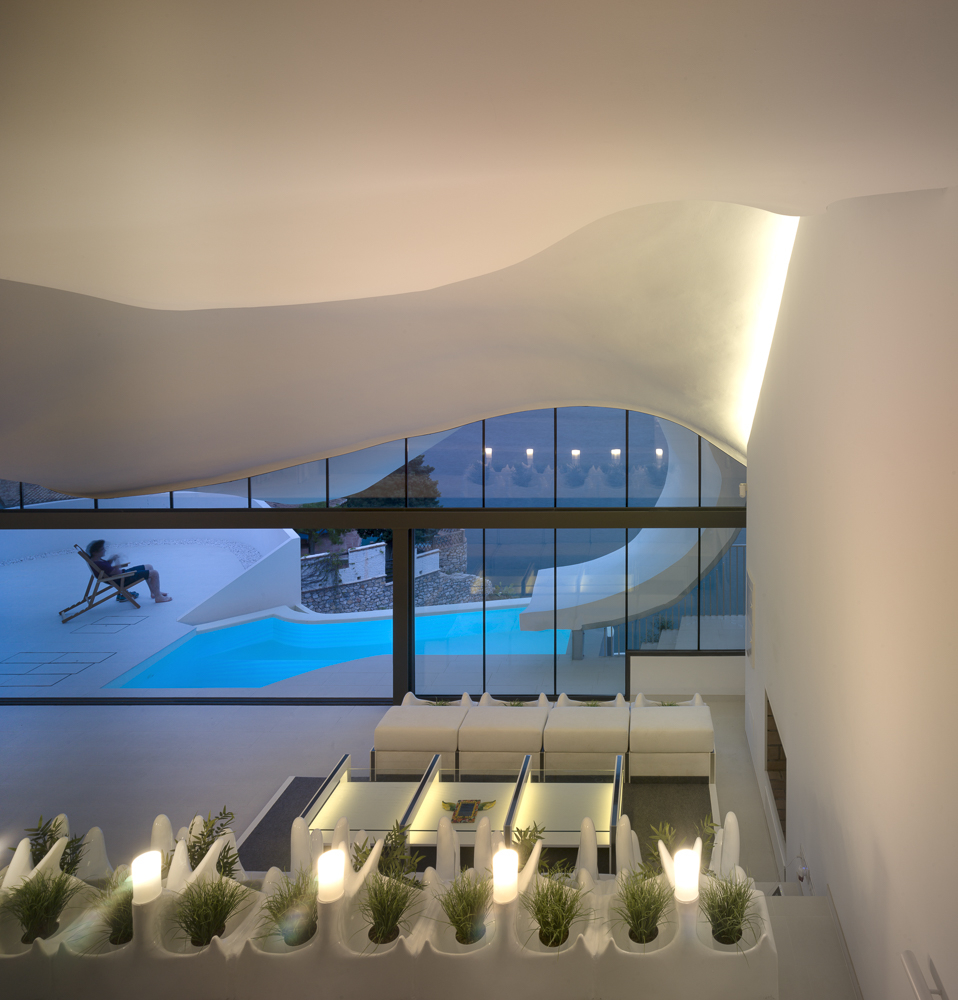 Swimming pool and terrace overlooking the Mediterranean
The dragon villa in Granada was commissioned by a young couple who, after consulting with four architectural studios, decided on the GilBartolomé Architecture project. 
The house occupies 240 m2. Its construction mainly used steel, glass and stone, as well as handmade zinc tiles. 
The originally broken roof required the use of a hand-made formwork system and an elastic metal mesh.
In front of the entrance, there is a swimming pool and terrace with a view of the Mediterranean Sea.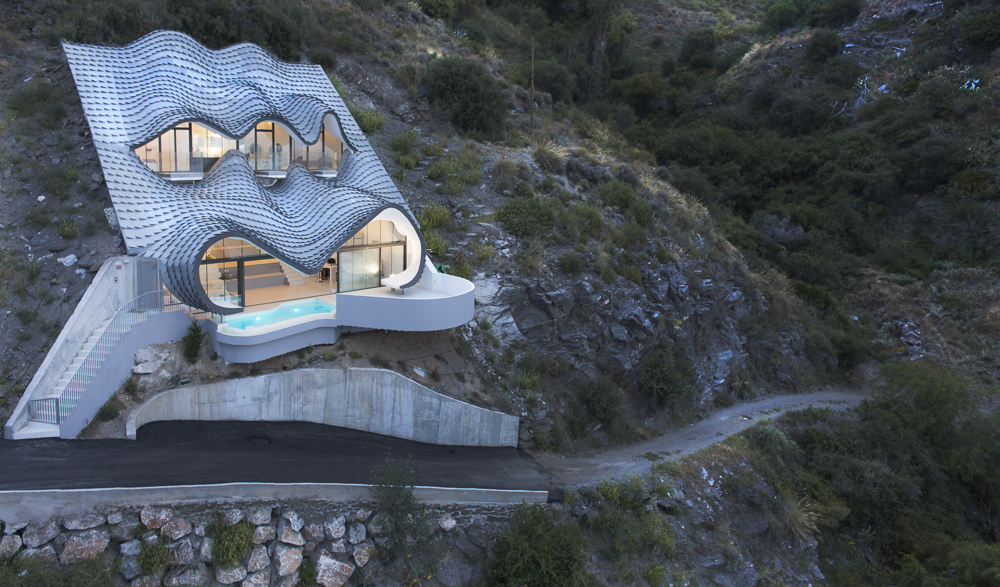 The ground floor occupies a huge, multi-level living room, kitchen, dining room, bathroom and storeroom. 
Each of the three bedrooms located on the first floor has a balcony. The interior and furnishings, dominated by whiteness, are also the idea of two architects. 
As in the case of rock houses, the interior has to keep a constant temperature of 20 degrees.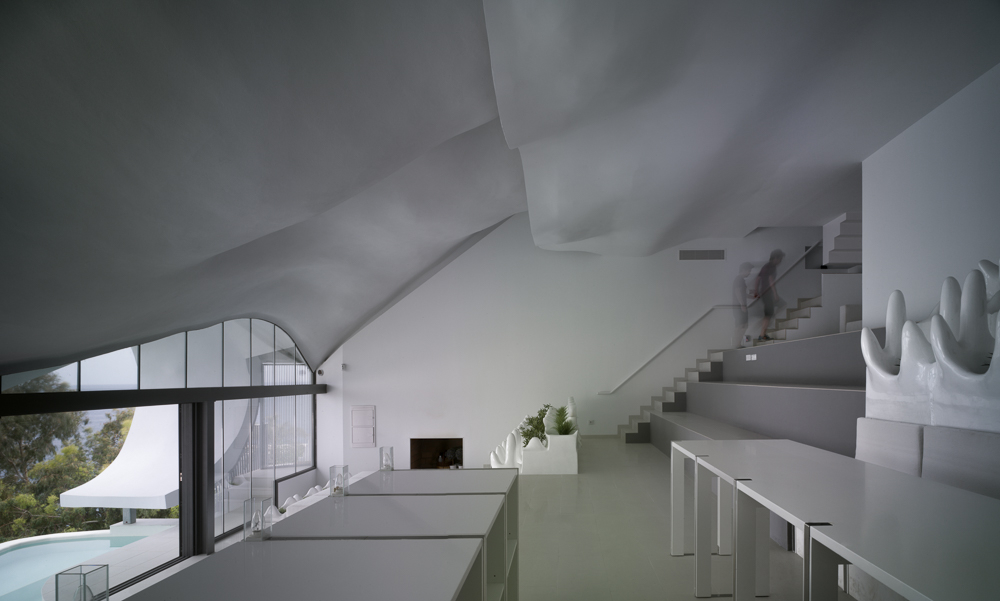 House on the slope – architecture and emotions
The creators of Casa del Acantilado graduated from the London Bartlett School of Architecture and then gained experience in the studios of famous architects – Richard Rogers and Zaha Hadid. 
In 2007, they founded their own company in Madrid. Their projects arouse great emotions, but that's what the creators are all about. A dragon house in Granada may offend architecture enthusiasts who blend in with the natural landscape, but it certainly does not lack originality.
Images courtesy of www.gilbartolome.com/projects/