Ara Malikian – Spanish rock violinist
Ara Malikian is one of the most eccentric-looking and expressive violinists we have had the chance to see and listen to today. 
His music is ad restless and powerful, as it is moving and deep. His tight jeans, shining rock-style jackets and long Afro hair make the performance nothing like what you would expect from a classical musician.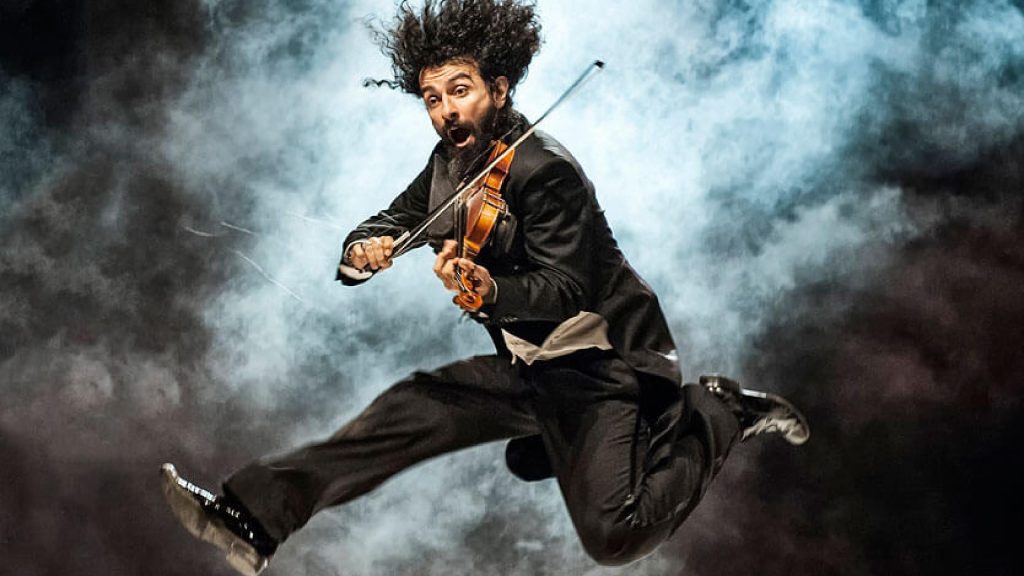 He is said to be the most brilliant violinist of his generation. His substantial family history, rich culture and early emigration opened the door to creating very unique and diverse music. 
¨I love classical music. It is a big part of my world, though I may not be part of the classical world,¨ says the 50-year-old Spanish violinist of Lebanese origin and Armenian descent. 
Ara Malikian – Young virtuoso
The music has been in his family for generations. His father was a musician that played for a famous at the time Lebanese singer. It was thanks to him that Ara became a virtuoso so early in his life.
¨At the age of three, he put a violin under my chin, and it stayed there forever¨, says Ara. It was 1971 in Lebanon. A few years later the civil war broke out which forced Ara to study in air-raid shelters. 
¨I was ten years old and my father used to tell me: ¨Come on son, let's go down to the garage, we're going to set up a rock band like the Rollings.¨ He had his uncle coming with a dented trumpet, a neighbour with a bottle of anis and a grandmother with a mandolin. There was no real Rock and Roll but Ara says that he saw love and for him, that was more than enough.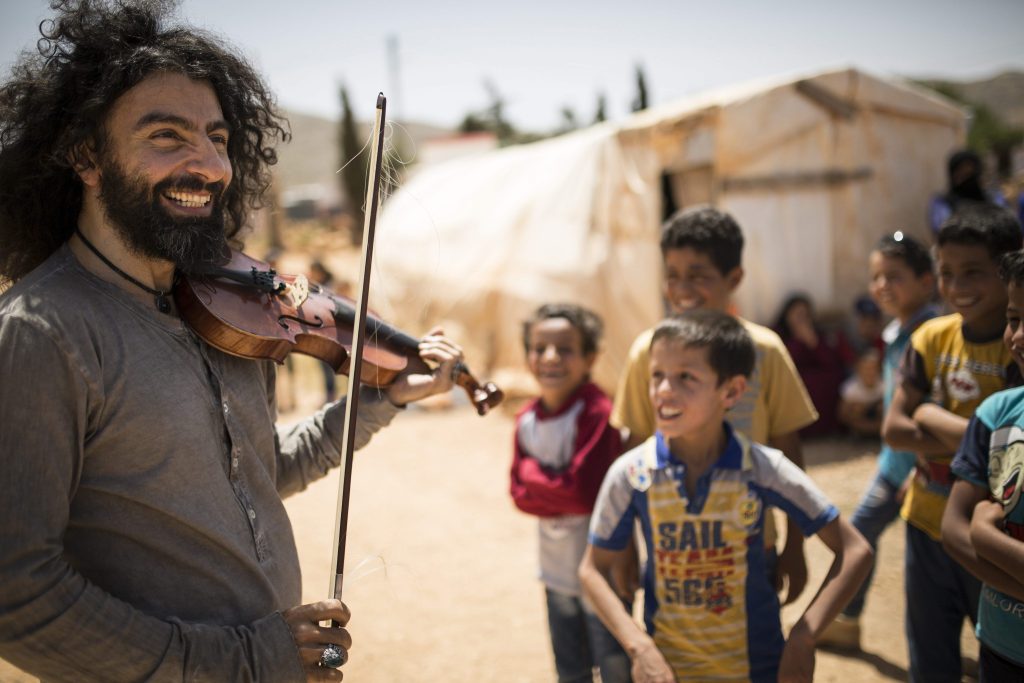 His talent was recognised very early in his life and at the age of 12, he gave his first concert. He still remembers vividly how the audience of 800 people came looking for a better life even during the civil war. From that moment he knew that he would never give up a live performance. 
When he was 14, he was quickly spotted by German conductor Hans Herbert Joris. It was thanks to Hans who obtained a grant from the German government for Ara to study at the Hochschule für Musik und Theater Hannover. A very prestigious school at which he was the youngest student to be admitted. Later he studied at Guildhall School of Music & Drama in London. 
Malikian still treasures the violin which was given to him by his grandfather.  His grandfather escaped the Armenian genocide in 1915 by faking himself as a violinist. It was indeed a saviour to the family and an endless source of joy for Ara during the civil war. The violin has a symbolic meaning. 
¨The same violin saved me from the war, once again!¨, says Ara.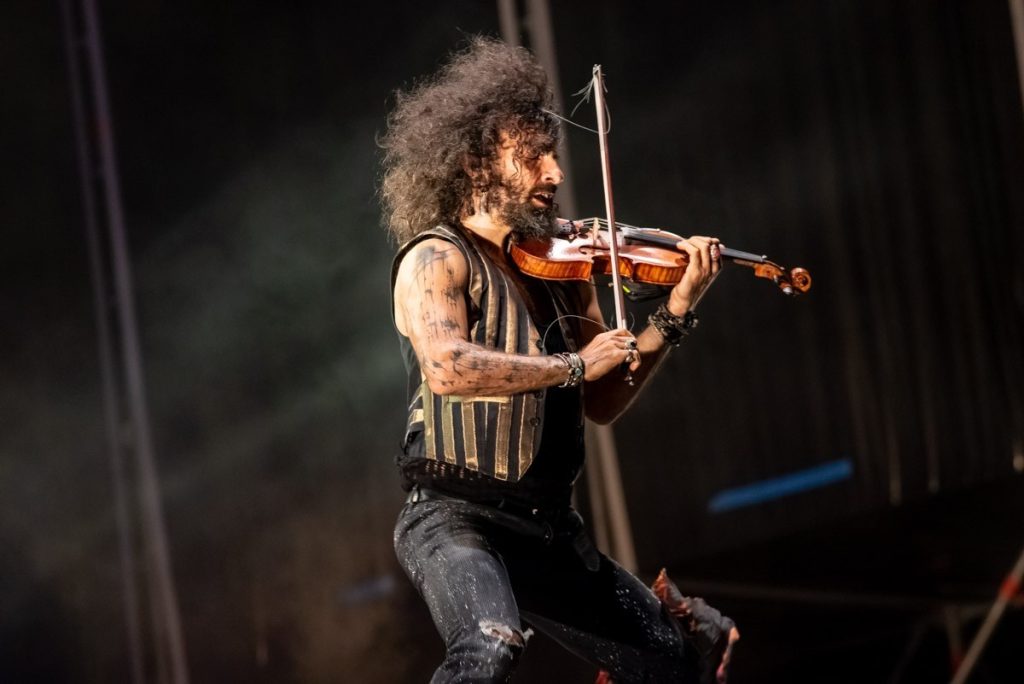 Ara Malikian – Musical diversity
While in Germany Ara met many musicians from different cultural backgrounds. Because he was exposed to such diversity, gradually a new world was opening up to him. 
His musical creations are summary of his Armenian roots as well as cultures of the Middle East (Arab and Jewish), central Europe (gypsy and klezmer), Argentina (tango) and Spain (flamenco).  
His relentless curiosity and desire to get to know new cultures became an essential part of his life and creative process for music. He finds inspiration from simple situations in life. For example, the piece ¨El vals de Kairo¨ was inspired by observing fetal movements of his son before birth.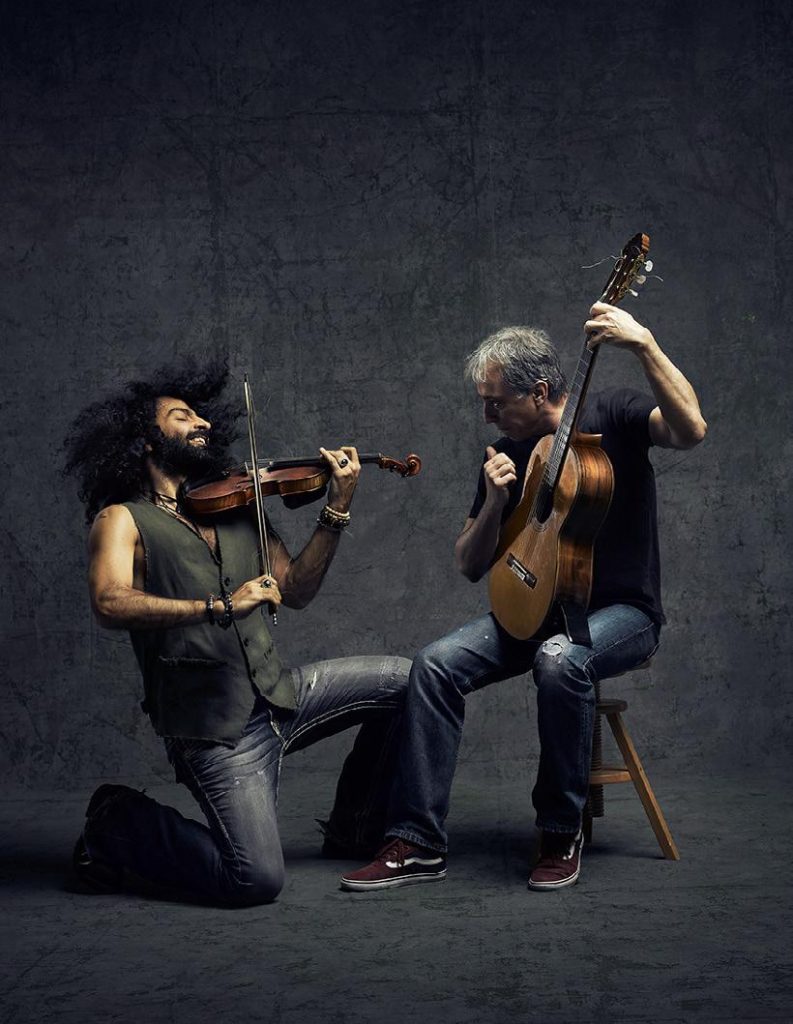 He performs arrangements of works from Bowie to Bach and Led Zeppelin to Paganini, and the essence of his music was forged by his life story and many travels around the world. 
¨Most of my compositions have a story. Music makes me who I am, and it is also the way I interpret myself and the world,¨ he explains. 
Ara Malikian – Worldwide fame
Malikian has won numerous awards worldwide making him a highly sought-after musician. He has performed with a wide range of artists and ensembles including Sting, Lebanese singer Fairuz, the London Chamber Orchestra and the Tokyo Symphony Orchestra. 
Earlier this year he made his first debut at the Royal Albert Hall in London. 
However, he has been seen performing in over 40 countries in the world, always leaving the public amazed. 
Ara Malikian resides now in Madrid.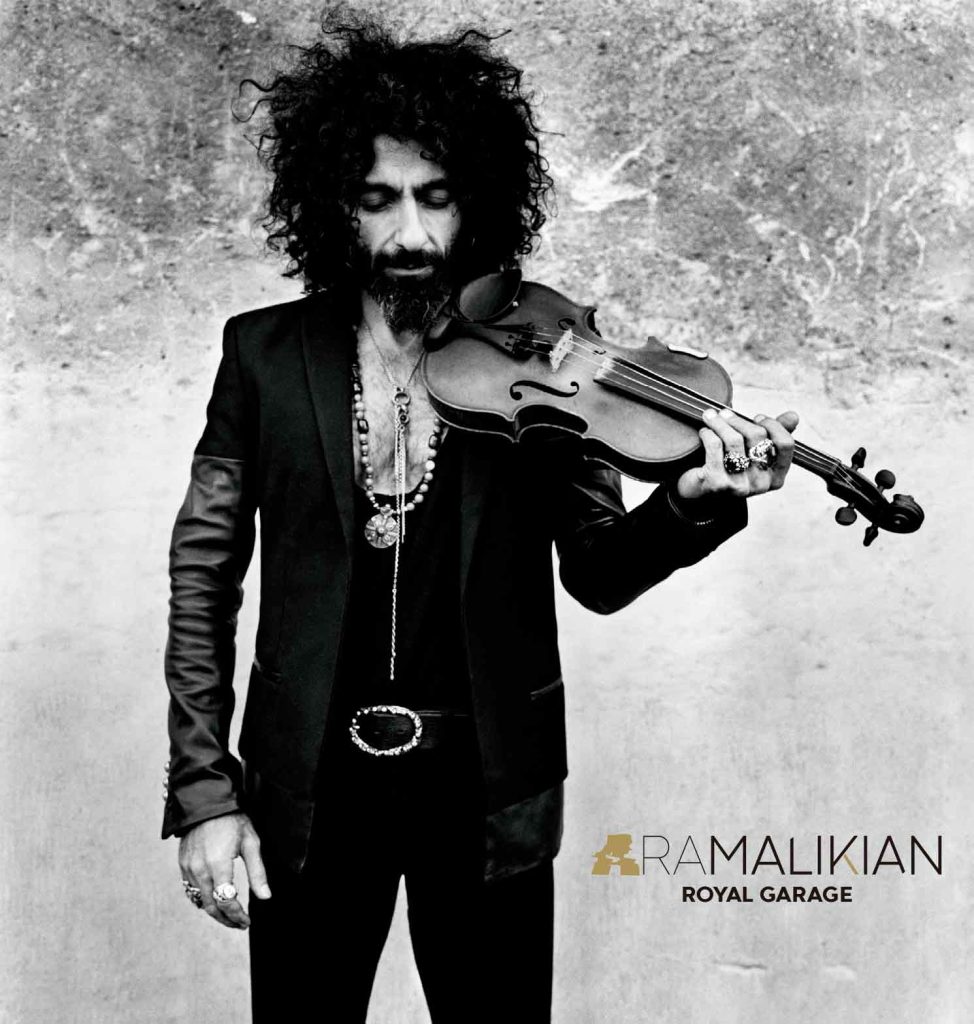 His Royal Garage tour performance can be seen in Málaga. 
20th September 2019 at Auditorio Municipal Cortijo de Torres. 
Prices range between 40 and 70 EUR. 
Tickets can be purchased at www.aramalikian.com