The purchase of an apartment from a developer during construction or existing in plans is a profitable transaction for people who are not limited to having to buy an apartment in a short time. 
Such people plan their dream home in advance but instead of being fully involved in the construction process, they focus on choosing an attractive location and the right project.
Current homeowners of Marbella Club Hills are people who prefer to buy a finished house from the developer and bypass the entire construction process. 
Thanks to this they choose an apartment without risk and they can still have an impact on the final appearance of the premises being built. 
Building a house with a developer 
More and more people think that buying a finished home is a good investment decision. It is especially true for people who come from abroad and for whom building a home on a foreign land may be too costly and time-consuming.   
The owners of apartments in Marbella Club Hills development are usually professionally active people with a stable financial situation. The most popular reason why they choose this particular development is that it is in a quiet area with developed infrastructure and near nature. The development is built on 158,000 sq. m of green land, whereby only 5% of it is used for the construction.
Also, for many homeowners, free access to Marbella Club Golf and Equestrian Centre was a great advantage and addition to their lifestyle.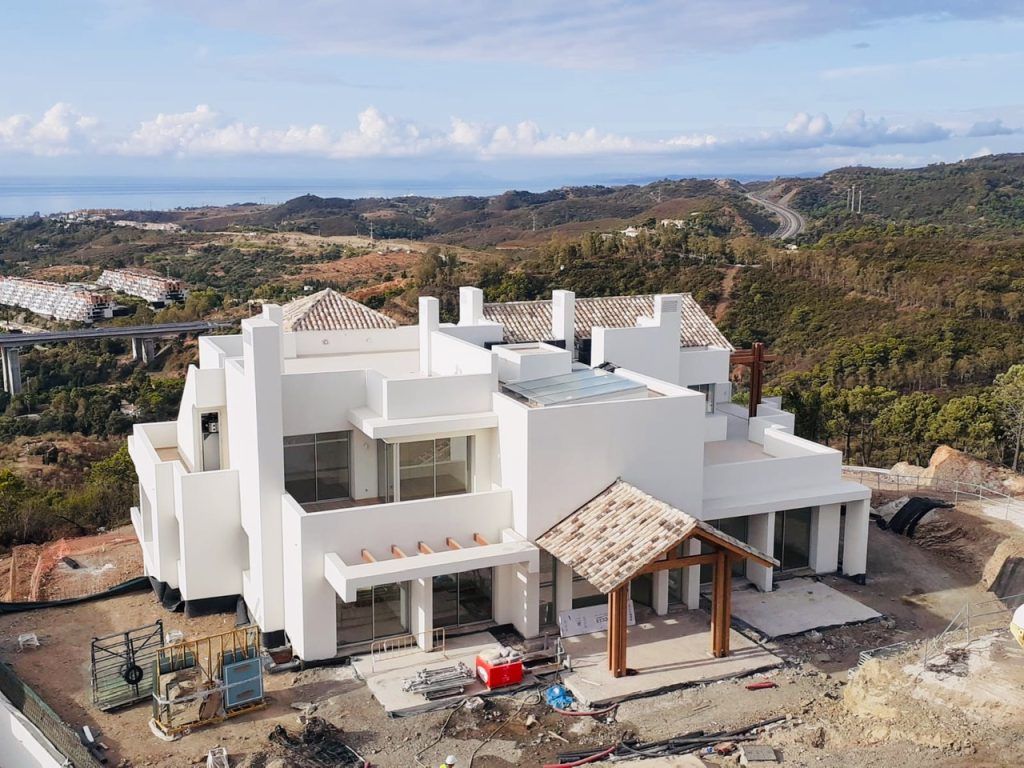 Buying an off-plan – why is it worth it?
In addition to the fact that you have the opportunity to have your home built by a developer, you can choose the premises with the number of rooms you require, the right size and location relative to the facing directions (all Marbella Club Hills' apartments are south-west facing). 
The investment consisting of the purchase of an off-plan apartment has other advantages too:
 You can have an impact on the final layout of the rooms and the location of the walls separating them.

 

Those, however, who want to make changes in the constructed premises, must take into account the incurring of additional costs. This will increase the amount allocated for the finishing of the premises in the developer standard, not to mention that such modifications prolong the final interior finish.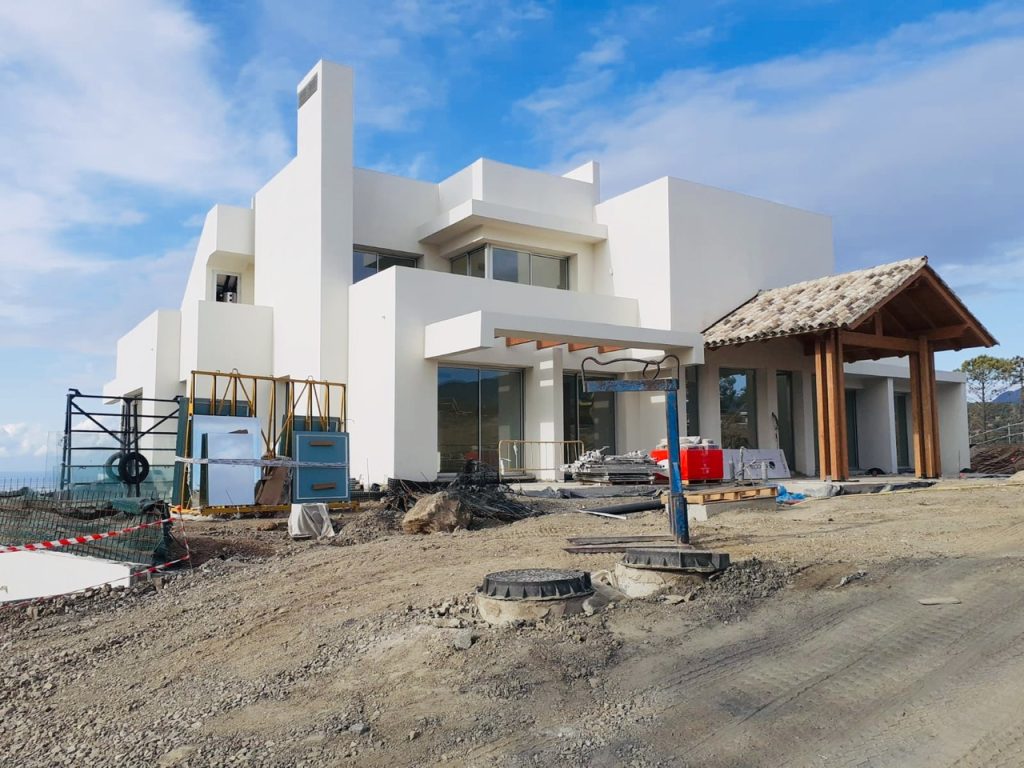 In the case of purchase of two adjacent apartments, it is possible to combine two same level apartments, or duplex ground floor with 1st-floor apartment to create a comfortable, functional and spacious layout of rooms. Some of the apartments will have usable space of over 200m2 and over 240m2 of constructed area.

 

Knowing the approximate dates of the start and planned completion of construction, you have time to raise funds to buy an apartment.
What type of apartments are available? 
If you are buying an apartment at an early stage of the construction you have the advantage of having more choices. You can choose between:
Ready premises in already built buildings ( blocks 1, 2, 4 & 5 will be delivered at the end of September);
Apartments in emerging properties ( blocks 6, 7 & 8 will be delivered in October, November, December respectively);
Apartments & semi-detached villas (phase 3 and phase 4) still existing only in plans and on visualisations.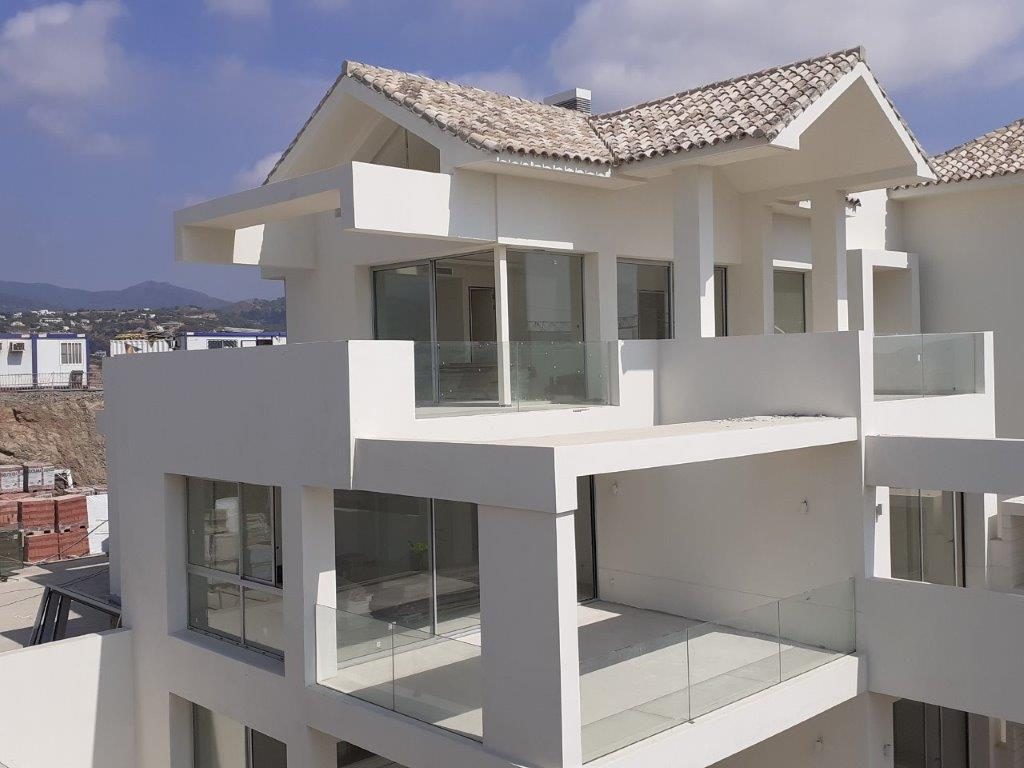 More and more people are choosing to buy a finished house from a developer. This market is still very much developing on the southern coast of Spain.
Usually, it's those two things that decide what steps an investor will take – first, the cost, and second – the time and work expenditure. 
If you decide to buy a finished home from the developer, you are bypassing the entire construction process. You can visit the site at any time you want to see the progress while we build your dream for you.