Jerez. 
During the Moorish reign, the city was called Seris, the Spanish transformed it into Jerez and the British transformed it into Sherry. "The city of Jerez should be in heaven¨, said Victor Hugo about the experience of drinking Sherry.
This unique wine region located in Andalusia, in the south of Spain, known as the Golden Triangle, has truly heavenly conditions for the production of Sherry. 
There are no better conditions for thriving vineyard than around the cities of Jerez de la Frontera, Puerto de Santa Maria and Sanlucar de Barrameda. Winters are mild, summers are hot. The benefit of the Golden Triangle is its unique soil, clean, white chalk called Albariza. The native vine of this area is Palomino, a great growing strain on this land, that is part of almost every Sherry.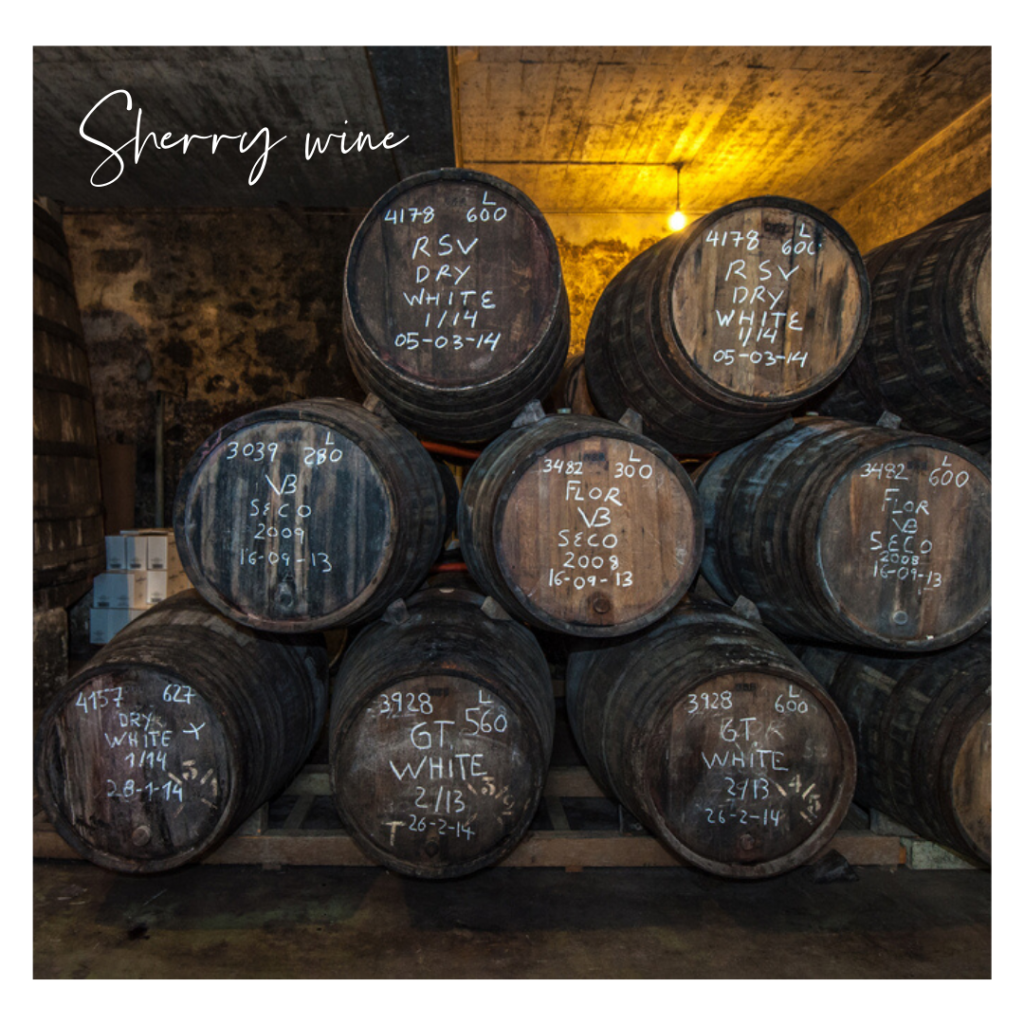 Fully ripe grapes are a raw material that is processed in one day. Handpicked and carefully transported in small containers to prevent damage, and after, thoroughly squeezed. The must is slowly fermented to bring out a fresh, fruity taste. Sherry matures further in oak barrels in bodegas stored away in a way to take advantage of the cool sea breeze.
Sherry matures in so-called Solera system. This system, figuratively speaking, is a series of 500-litre barrels stacked on top of each other. The youngest wines are always at the top (Criaderas), and at the bottom is a row of barrels called Solera.
Since sherry is a blended wine, it can create a whole range of colours and flavours. It all depends on the skill and taste of the winemaker, although the result of the work is not always completely predictable. Sherry is said to be a wine that decides itself what it wants to be. 
One should not forget that Jerez produces 90% of Spanish brandy, of course not using local wines, but mostly from Extramadura and La Mancha. Most importantly, however, that brandy ripens in barrels previously used to make sherry. They are sweeter than French brandies and they are slightly caramelised and warm.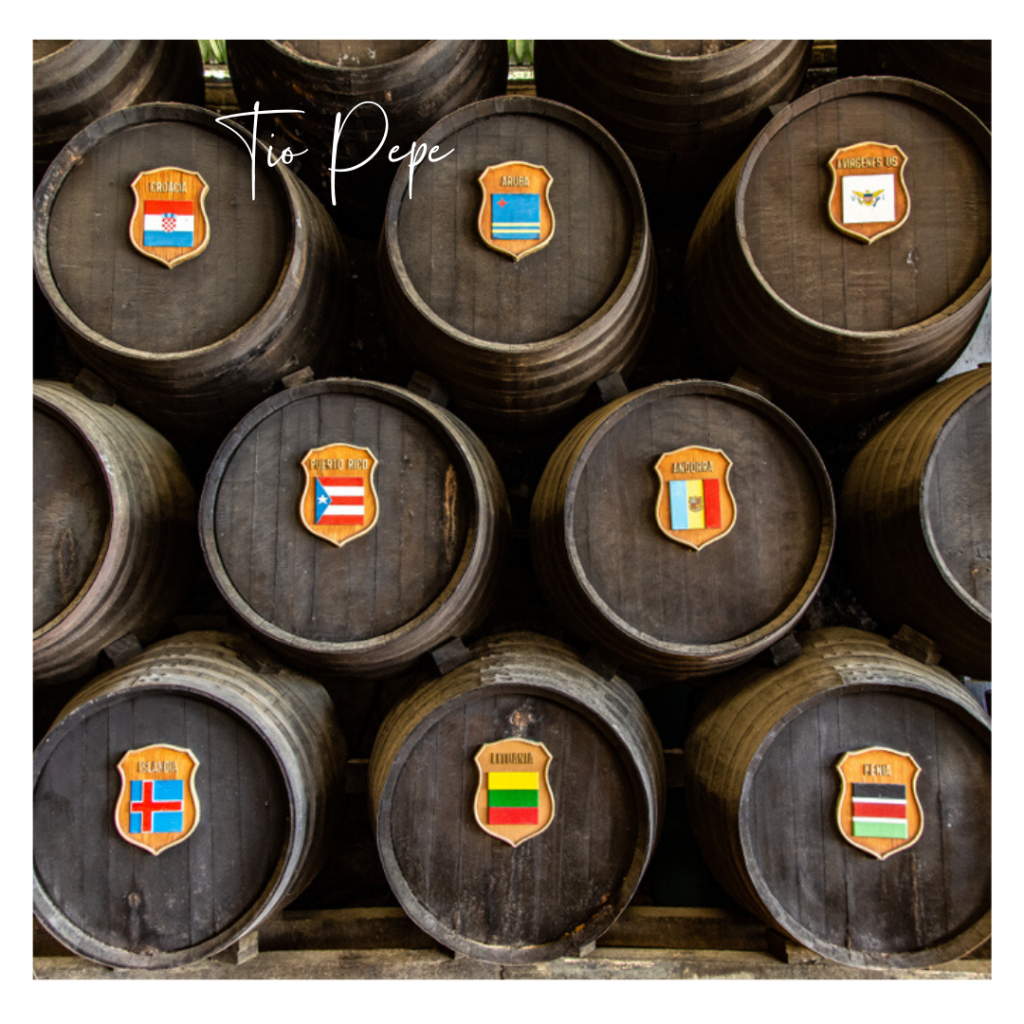 One of the best sherry producers has been founded by Emilio Lustau in 1896. 
His company is known for many innovations, including bottling and selling unmixed wines purchased from small producers. The company created storerooms where sherry was made the way England liked it. Those days, sherry was imported from Spain in oak barrels and aged in a typical British climate, cool and humid. 
Sherry's popularity can be demonstrated by the fact that only 16% of it is drunk in Spain, the rest is exported. Almost 30% of Sherry is consumed by English (more than whiskey), about 25% by Dutch and 17% by Germany.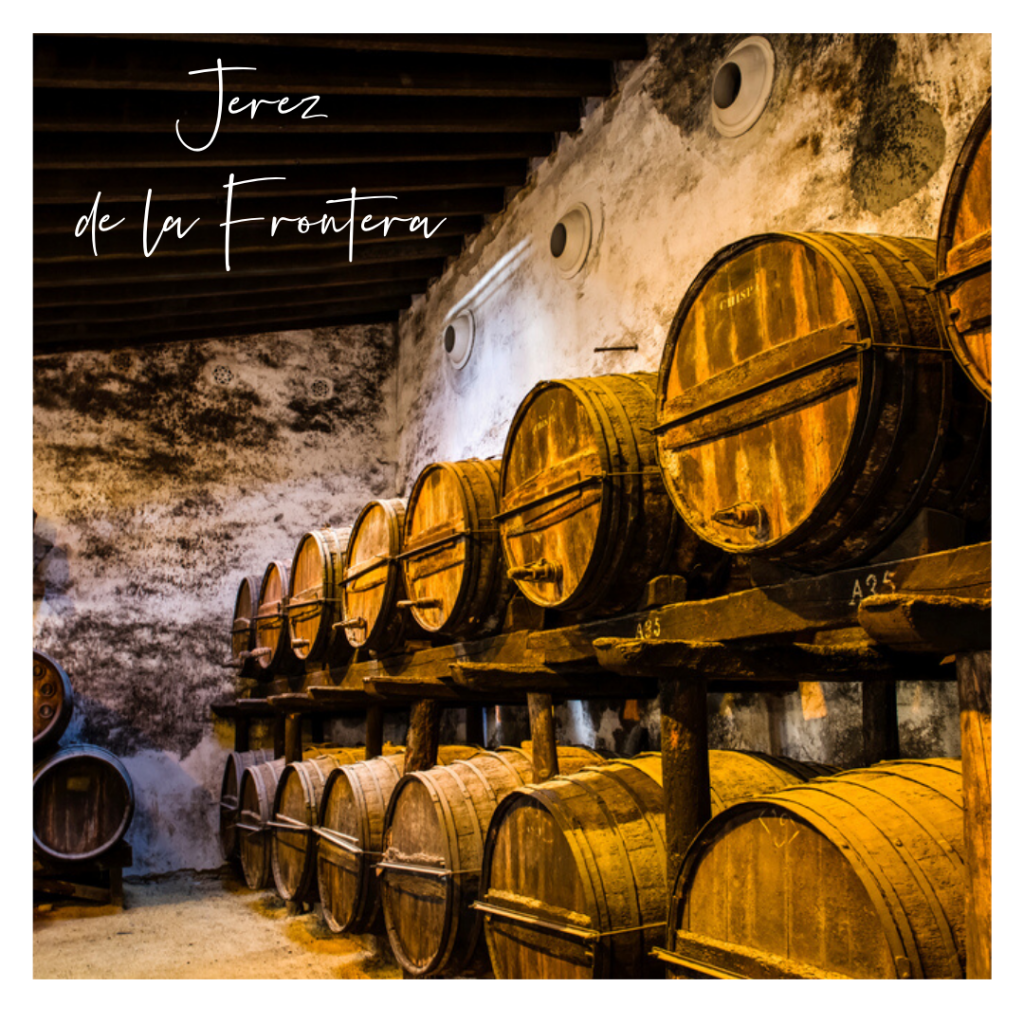 When visiting Spain, you can always come across a winery which is called bodega. Bodega means winery or wine store. This may surprise you, but the bodega comes from the Greek apotheke, which means storeroom, depository (from the verb apotithenai = to garner, to accumulate). In the past, wines only matured in a bodega, and barrels were only introduced over time. Today, it is a winery and wine warehouse. The most famous bodegas can be found around Jerez, where the excellent Spanish sherry comes from.
It is worth visiting the famous bodega Apostles' Cellar at Gonzáles-Byass, producer of the popular sherry \ "Tio Pepe \". The name of this bodega comes from twelve large barrels called the apostles. Each of them bears the name of one of the twelve disciples. Species are stored in 11 different barrels, and wine vinegar is stored in the twelfth barrel that bears the name of Judas. All twelve barrels of disciples surround one huge muzzle called El Cresto (Christ), containing 33 barrels of wine in memory of the number of years lived by Christ. In Jerez they say that it is the oldest barrel in the world.