We understand that when choosing a new place to live, the health service around your area needs thorough scrutiny, especially if your new home is outside of your home country. 
(by the way, did  you know that Spain is currently considered the healthiest country in the world? read more about it in the Bloomberg report).
Now, when healthcare is even more important, to put your mind at ease, we have prepared some insight to the healthcare system in Marbella. 
Spain spends around 9% of annual GDP on its health care, making it one of the biggest spenders on healthcare in the EU. 
The Spanish healthcare system is ranked as the 7th best in the world, as indicated in a report by the World Health Organization. Three best Spanish hospitals are located in Marbella.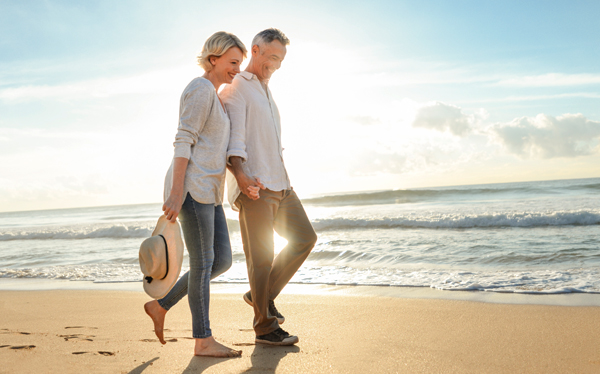 Multilingual staff catering for all nationalities
One of the most crucial features of the health care system in Marbella is the fact that most private hospitals and medical centres in Marbella are tended by multilingual staff. 
International patient care teams are extensive and structured to cover all medical areas. You can quite easily have access to nurses who speak your language or be attended by doctors who are from your home country. Marbella is estimated to have over 140 different nationalities. And the healthcare system certainly address this diversity. 
State and private healthcare
When you move to Spain and become a resident, you can obtain a social security number and a certificate showing you are entitled to state healthcare. To get the medical assistance you will first need to visit a local medical centre (centro de salud) for a consultation with a GP.  They will asses your case, give advice and if needed refer you for further diagnosis and recommended treatment. A specialist can only be seen once referred by the GP. 
Now, go state or private? 
A simple way to answer it is to determine how urgently you need to see a doctor (or other healthcare professional). By going private, you will see a doctor quickly and easily and in cases where there are follow-on tests, procedures, and treatments, you can get them without much delay. 
There is a vast network of private doctors, hospitals and medical centres that are easily accessible to anyone holding a private medical insurance policy or willing to pay. 
The consultation fee generally varies between 60€-150€, depending on the specialist. Private hospitals often provide state of the art facilities and are accustomed to treating foreign patients. 
The most important private health centres and hospitals are affiliated to the biggest Private Medical Insurance providers in Spain like Sanitas, Bupa, Adeslas, Fremap, Caser, Asisa or DKV. The private healthcare monthly costs are between 50€ and 200€, depending on the level of coverage, your age and health. 
You can find a good number of high quality private hospitals on the stretch of the coast.
Below are just a few of them presented in the order of how close they are to Marbella Club Hills. 
Hospiten Estepona
The HOSPITEN Group is an international hospital network committed to providing top quality healthcare services. With over forty years' experience, the HOSPITEN Group has twelve private hospitals in Spain, the Dominican Republic and Mexico, attends more than 600,000 patients a year from all over the world and employs more than 3,000 people.
Hospiten Estepona has highly recognised professionals who come from public health and have a long medical history. It is also the first private hospital on the coast to incorporate 3D technology to plan prosthetic implantation surgery.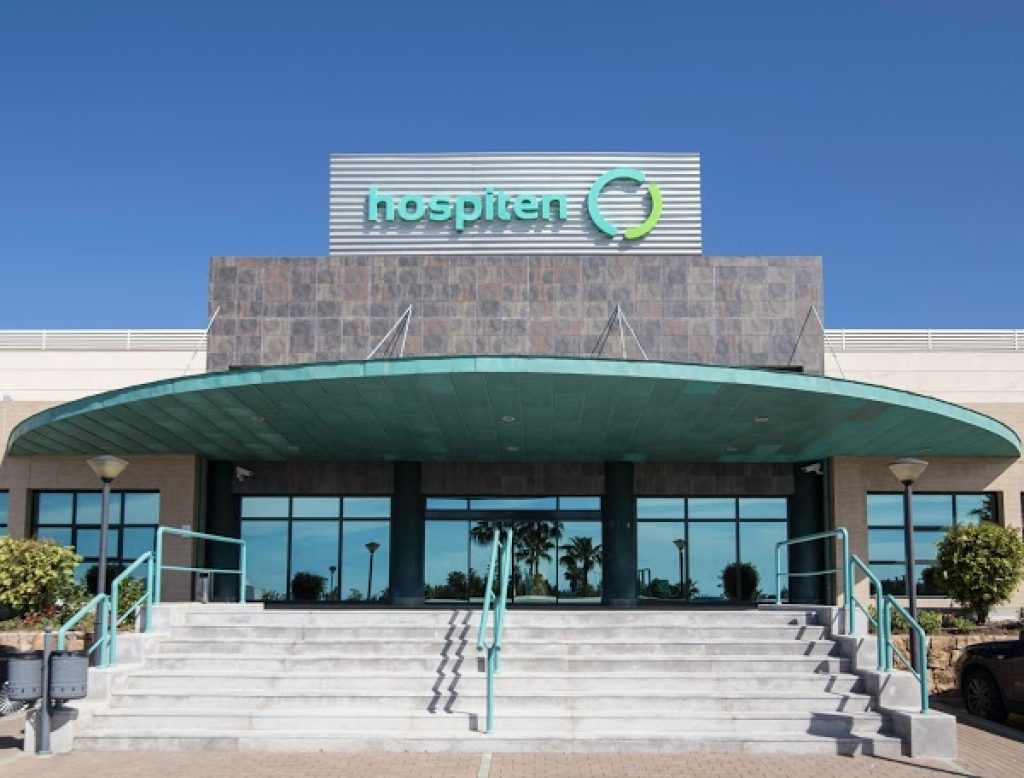 Last year, the hospital was awarded for the best hospital management in the country. 
https://hospiten.com/centros-y-hospitales/hospiten-estepona
Carretera Nacional 340, Km. 162, 29680 Estepona, Málaga (13km away from Marbella Club Hills)
HC Marbella International Hospital
HC Marbella is an exclusive private hospital of great prestige that has been operating for more than 15 years. 
With more than 30 medical specialities and an advanced Oncology Unit, the HC Marbella International Hospital treats patients in a multidisciplinary way. This means that all medical professionals work closely with other specialists to thoroughly evaluate each case to address the best possible solution.
The hospital offers exclusive luxury accommodations and services for its patients and has the added benefit of being surrounded by beautiful mediterranean gardens. It is set just 200m away from the sea, creating a feeling of peace and well-being.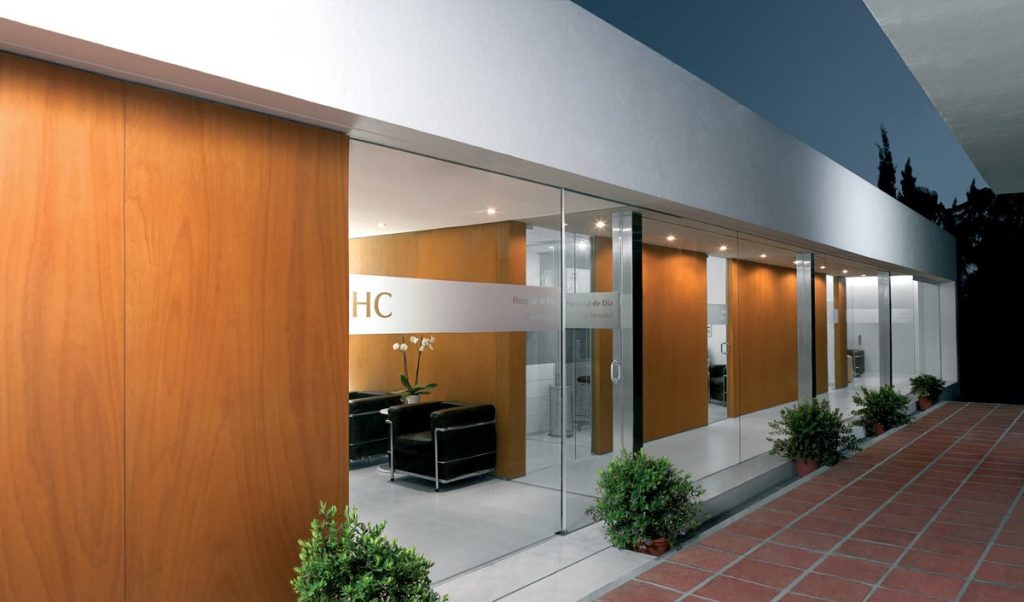 Last year, the hospital announced an investment of 9.2mln EUR in the department of oncology. It has a Cancer Day Hospital so that Cancer patients can continue their therapy without being admitted. This also means the patient may be accompanied by their families for as long as required by the process. The hospital has a large number of highly respected consultants oncologists worldwide and is connected with different genetic profiles platforms to analyse the profile of a patient before treatment. 
https://www.hcmarbella.com/en/
Ventura del Mar, 11, 29660 Marbella, Málaga (13km away from Marbella Club Hills)
Helicopteros Sanitarios
If you need a doctor at home, Helicopteros Sanitarios run around the clock; 24-hours a day, 365 days a year. They have been running since 1988 and they are dedicated to offering quick and effective medical service in the comfort of your own home. 
With a fleet of mobile intensive care units, specialist doctors and ambulances equipped with the most advanced medical technology and mobile electro-medical equipment, they can assist you from literally anywhere you may be. 
They operate with its own helicopter that has leading-edge electro-medical equipment, a fleet of mobile intensive care units (ICUs) ambulances and other vehicles containing the most advanced medical equipment.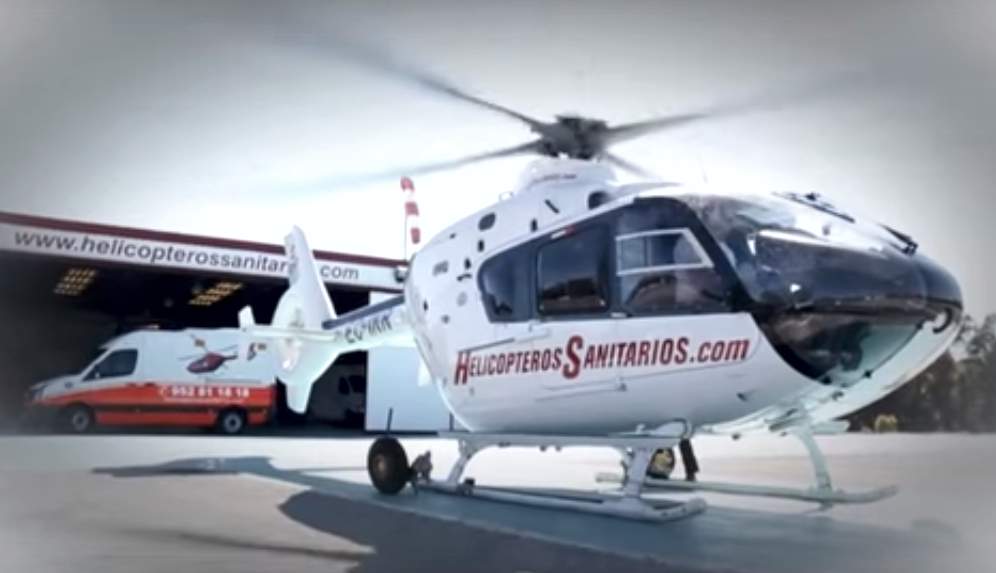 Helicopteros Sanitarios' staff in Spain comprise over 250 highly qualified operatives who have to date responded to over 1,196,435 medical emergencies and requests for assistance. 
In doing so they have been credited as being directly responsible for saving over 14,863,000 lives. 
https://www.helicopterossanitarios.com
Ctra. N-340, Km. 175, Puerto Banús, 29660 Marbella, Málaga (18km away from Marbella Club Hills)
Hospital Quirón Marbella
The Quirónsalud Hospital Marbella belongs to Quirónsalud group, the most important hospital group in Spain and the third in Europe. It is present in 13 autonomous communities and has the most advanced technology at its disposal. They can accommodate up to 6,200 patients across 100 centres.
Quirónsalud Marbella has more than 800 employees and 2,000 throughout the whole province.
Their 8,000 m2 surface is furnished with advanced technological equipment for image diagnosis, examinations and special treatments, minimally invasive procedures or critical and emergency cases.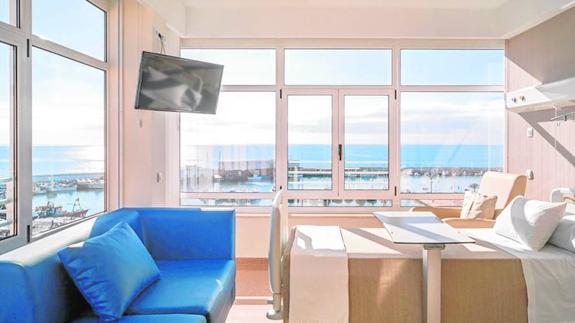 Its location is quite spectacular, too. Right on the beachfront, where one's recovery will be enhanced by the sea views. 
Last year the hospital received a national Best Spanish Hospital award in the category of  Women's Health Unit.
https://www.quironsalud.es/marbella
Av. Severo Ochoa, 22, 29603 Marbella, Málaga (22km away from Marbella Club Hills)
The German Clinic
The German Clinic Marbella offers exclusive and highly-specialised medical care in the centre of Marbella. 
It has highly-qualified, multilingual doctors with different specialisations. Their intention is to offer their international patients, residents and tourists high-level specialised medical care. All their specialists were trained in Germany. The atmosphere of the clinic is informal, relaxed and pleasant. Their ultimate goal is your well-being. Treated with confidence and respect, they hope to give the best possible experience.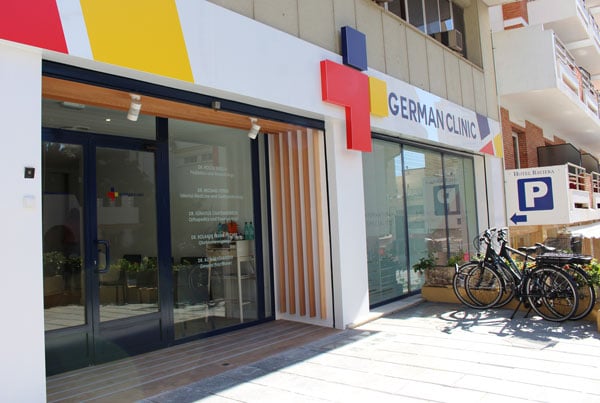 https://german-clinic-marbella.com
Edificio El Cisne, Calle del Calvario, 6, 29601 Marbella, Málaga (22km away from Marbella Club Hills)