We are into our second month without travelling and wow, does it seem so long ago. When has a single evening stroll become the greatest adventure and source of excitement?
Travel had become so easy, hadn't it? We are probably realising now that we have been taking it for granted for a while now.
How many of you are already planning where to go next? And how many of you live in a place that you hardly ever feel like you want to leave?
If you are like us, you are probably surrounded by beautiful landscapes and places that are within minutes/hours drive away from your home. And so the longing to see other parts of the world is not your burning desire.
Since we have so much beauty locally, we wanted to take you to a special place today which is only an hour's drive from Benahavís.
Tarifa is mostly known by its community swelled by surfers who came and never left, although it offers a lot more than just surfing.
It is a curious mix of off-the-beaten-track, cosmopolitan and cool atmosphere, an adventure playground that's home to some of the best places to eat, drink and stay on the Costa de la Luz.
Cádiz and the New York Times
Tarifa is the Andalusian hotspot on the southwestern coast of Spain and it's often referred to as a must-visit for any serious surfer.
It's a showcase of some of Andalusian's most beautiful landscapes. It offers stunning scenery, white-sanded beaches, and a laidback beach town with authentic food. Consider a road trip from Marbella, too – it's one of the best routes in the entirety of the region. 
Tarifa is located in Cádiz which in 2019 was on the list of 52 places in the world to visit recommended by the New York Times. You can read more about it here.
Surfing and diving
Because of its location between the Atlantic Ocean and the Mediterranean Sea, Tarifa has strong winds and big waves, making it one of the best places to surf in Europe. In the stretch of 10km between Tarifa and Punta Paloma (northwest of the city), there are about 30 different places where you can rent the equipment for windsurfing or kitesurfing. If you are a fan of diving, Tarifa's crystal clear waters especially around the area of Isla de las Palomas, will guarantee a spectacular underworld adventure.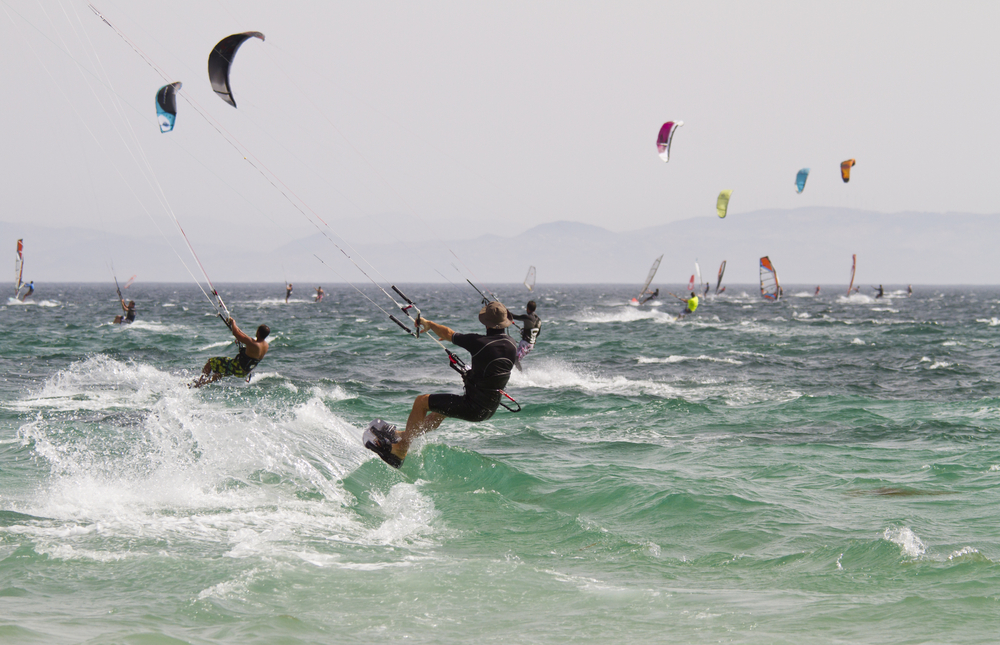 Fine sand and crystal clear waters
Tarifa hosts several impressive white-sanded beaches. Playa de Bolonia is one of the top beaches in the area. But it is not just a beach – it is a natural environment with places full of almost virgin nature, fine white sand, crystal clear waters and a pleasant sea breeze. Those who visit it understand that it is a unique natural environment and they totally respect it. The beach is about 4 km long and about 70m wide. The dunes are the main natural attraction of Bolonia. It is an immense formation that is changing progressively due to the accumulation of the wind. How difficult is to climb it, depends on the time you go. Climbing it to watch the sunset and take surfboards to slide down the dune is something you can't miss.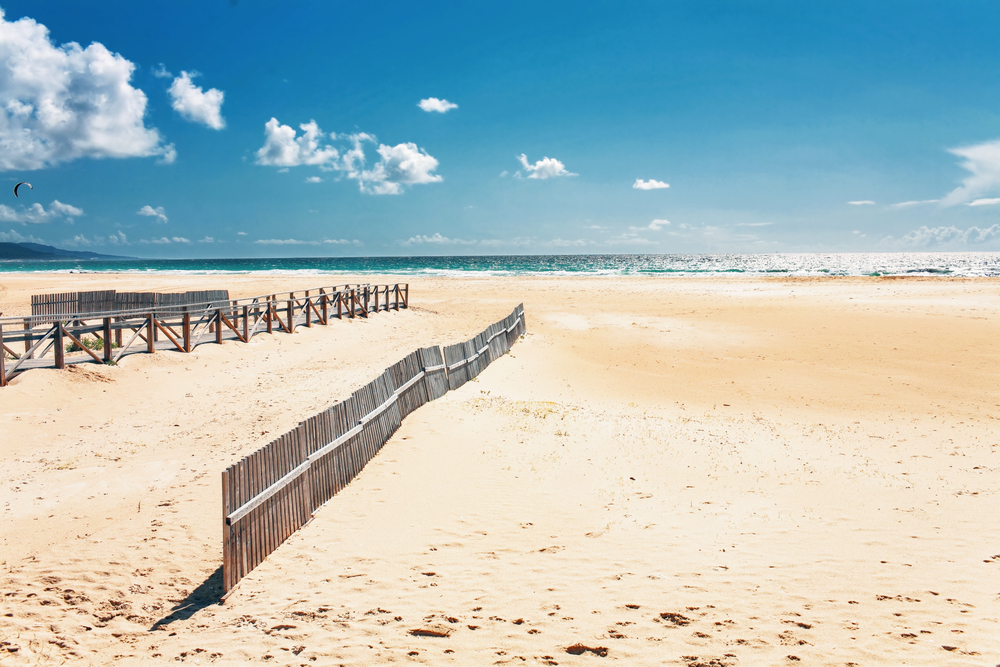 Tunas reproducing land
Every year, from the start of spring to the end of summer, we can experience one of the most spectacular shows of nature that takes place in the waters of south Cádiz. Giant Atlantic bluefin tunas spend the winter feeding in the cold North Atlantic waters and in March they embark upon a spectacular migration journey covering more than 2,500 miles towards the warm Mediterranean waters to reproduce. They travel in groups of hundreds and thousands, and come close to the Cádiz coasts, making the most of the strong ocean currents in the Strait of Gibraltar, until they reach their destination. They do not eat during this journey – they are following their instinct, and nothing can stop them. 
Sailing in the Strait of Gibraltar
Whether you want to enjoy a relaxing sailing cruise or experience the incredible feeling of yacht racing, the Strait of Gibraltar is the perfect place, both for its weather as for its geographical location. You can experience the unique experience of sailing at its finest, between two continents, surrounded by an exceptional natural environment and enjoying of all the biodiversity of the Strait.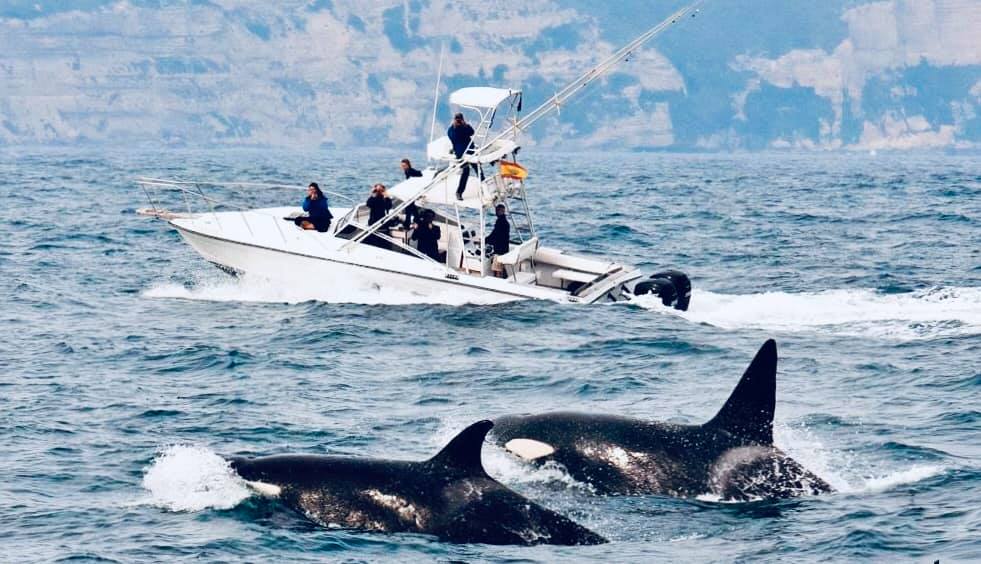 Dolphin watching
The best time to do dolphin watching is from April to October when dolphins and whales swim between the Atlantic Ocean and the Mediterranean Sea. Choose one of the non-profit companies to do that, since its main purpose is to protect the animals. Among them is the organization FIRMM (Foundation for the Information and Research of Marine Mammals), which offer excursions that allow you to get to know all the species of dolphins and whales, in renovated glass-bottom boats.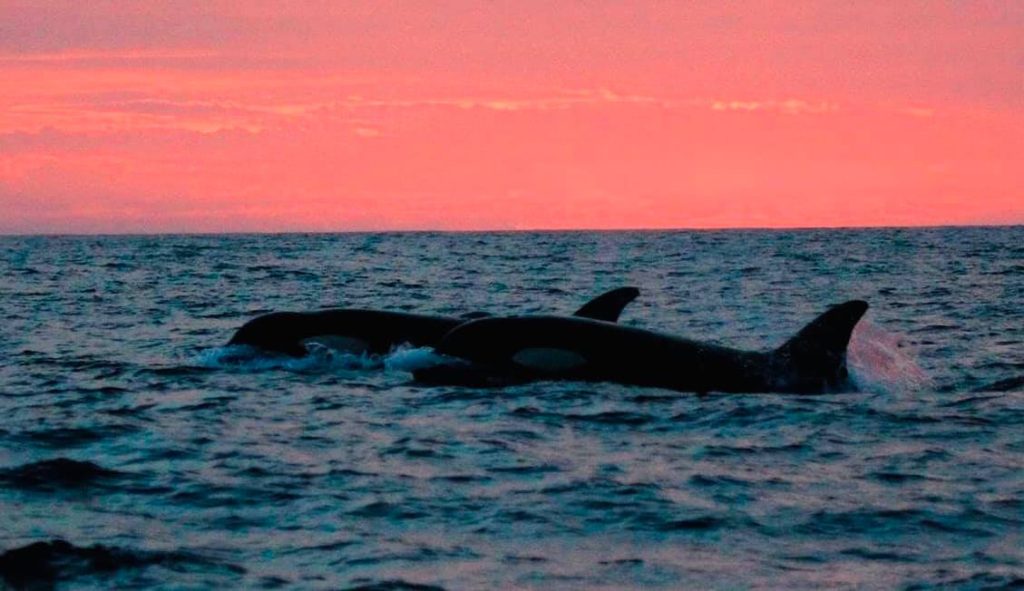 Horse riding on the beach
For the dreamers of endless beaches and Andalusian horses, there are various places to rent horses locally for truly amazing riding experience. During the summer months, we recommend riding in the early mornings, finishing it with a swim in the sea together with the horses. You can either ride along the beach towards the Roman ruins and swim with the horses at the far end of the beach or up in the dunes with spectacular views towards Morocco.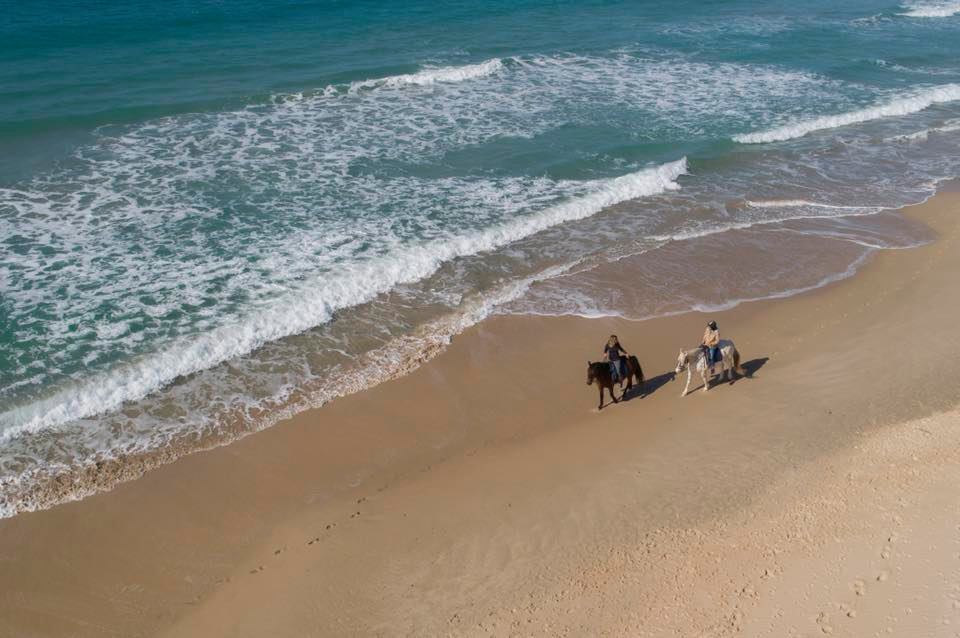 Old Town of Tarifa
If you walk through the Puerta de Jerez – the only one of four medieval entrances remaining – you'll find yourself in the densely packed maze of whitewashed houses and pretty squares that is Tarifa's old town. Its central square is Plaza de Santa Maria, informally called Plaza de la Ranita (Little Frog Square). You'll soon see why.