In 2019 the New York Times named Cádiz (Andalusia) one of the best cities in the world to visit. 
In 2020 Forbes selected Málaga among one of the best cities for Americans to live, invest and work in Europe. Out of 120 cities worldwide, the ranking included three Spanish cities in ¨the best 20¨ – Málaga, Madrid and San Sebastian.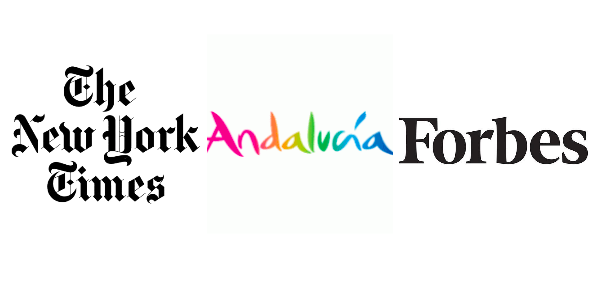 The ranking looked at various criteria – health care system, international schools, quality of life, proximity to airports with international flights, cost of living, internet connection, active expat community and low crime rate. 
Often overshadowed by its Andalusian cousins of Seville and Granada, Málaga is finally enjoying its moment in the (sun) light. 
¨Malaga is sometimes only associated with sun and beaches, but it is much more than that. It is a city with the highest concentration of museums per km2 in Europe,¨Forbes. If you love Europe for its culture, diversity and openness, and you search for a high quality of life you will love Málaga. 
Three best Spanish hospitals are in Marbella
The Spanish healthcare system is considered one of the best in the world. Spain spends around 9% of annual GDP on its health care, making it one of the biggest spenders on healthcare in the EU. As indicated by the World Health Organization, the Spanish healthcare system ranks 7th in the world. Its three top hospitals are in Marbella. 
What would bring you peace of mind is that many hospitals in the Málaga region, especially in Marbella, are private and are tended by multilingual staff. International patients care teams are extensive and structured to cover all medical areas. You can quite easily by attended by a nurse or doctor from your own country. The Málaga region is estimated to be home to over 140 different nationalities. And the healthcare system certainly addresses this diversity. 

Want to live long and happy? You would be glad to hear that according to a report from Bloomberg, ¨Spain is currently considered the healthiest country in the world¨. We wrote more on that here. 
Málaga among cities with the highest quality of life 
In 2016, the Organisation for Economic Co-operation and Development (OECD) studied life satisfaction of citizens of 79 European countries. 
While Oslo and Zurich scored the highest, Málaga came on top of all Spanish cities. It was named Spain's best city for the highest level of a ¨satisfactory¨ lifestyle of its citizens.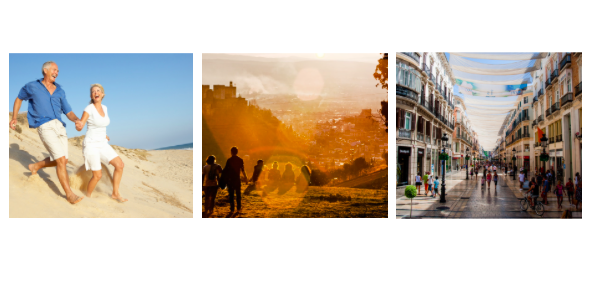 In another study from 2 years ago, a prestigious medical journal, The Lancet estimated that out of 195 countries worldwide, by 2040, Spain's citizens will live the longest. ¨Maybe it is something in the gazpacho or paella, as Spain just surpassed Italy to become the world's healthiest country,¨ comments Bloomberg. You can read more on that here. 
Malaga with one of the main European airports 
Every year (except for the last) Málaga has seen a record number of travellers visiting the region. It has been officially named the fastest urban tourist destination in Spain as it's very adept at making foreigners welcome. If you look at how easily and quickly you can get from your home town to Málaga and from there to other major cities, you would be surprised how ideal its location is.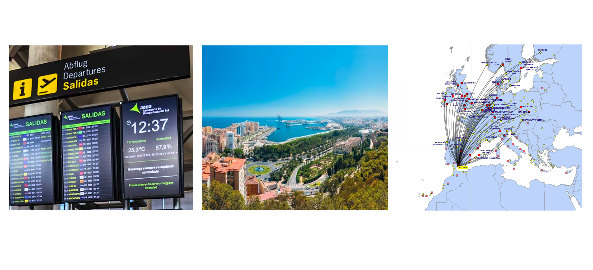 Málaga is connected by air to 99 cities and 113 airports worldwide, mainly in Europe but there are also flights to America or Africa. These figures put Malaga's airport the 4th in Spain –  right after Madrid Barajas, Barcelona El Prat and Palma de Mallorca. it has the highest number of direct connections. 
Malaga – the world of international education
Malaga is home to many international schools that are focused on teaching children according to the curriculum of their respective countries. According to El Mundo,  two international schools that are in the Málaga region are in the top 5.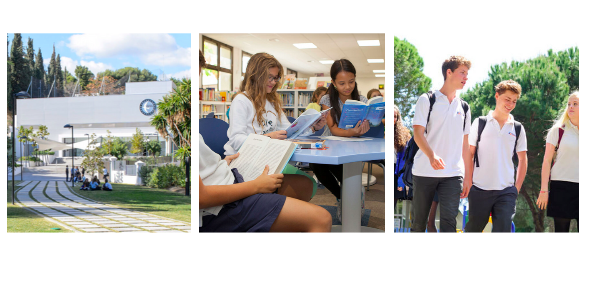 The world of international education in Malaga is a melting pot of individuals. Learning with a global perspective ensures that students are exposed to different cultures, ethnic groups, religions and languages, broadening their academic experience. There are currently about 32 international language schools in the region of Malaga. 
Fast internet connection
The world might be looking very different from the way it did just a year ago, but the trend of a healthier work-life balance and more work flexibility has been present for a while. It's a good moment to consider running business remotely and shifting to working from home full time, even after the pandemic is over. 
It is often assumed that once we swap the city life for a small town or countryside, we would have to compromise on the internet connectivity. However, Malaga offers both a good quality of life and broadband speed. Marbella is among prime leisure locations in the world that has the highest broadband speed. According to Savills, in the ranking of the top places in the world with the best internet connection, Marbella comes 7th (1st Napa Valley, US; 2nd Monaco; 3rd Jackson Hole, US; 4th Malibu, US; 5th Aspen, US; 6th Vail, US; 7th Marbella,Spain).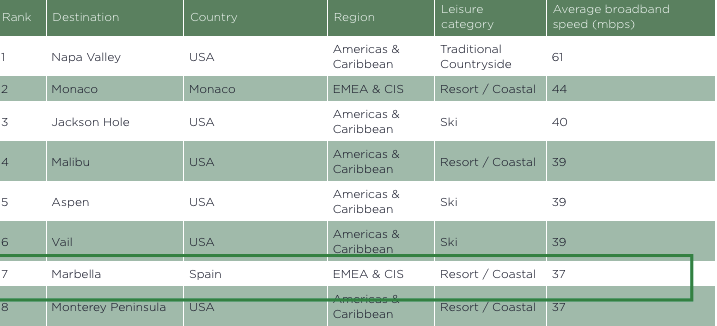 Source: Savills
Who is Málaga great for? 
It's for single digital nomads, couples, families, business owners, retirees – everyone who wishes an active, outdoor, healthy lifestyle, cultural stimulation and a great connection to other major cities. Málaga's society is relatively relaxed and open. We wish you to discover it by yoursef.