It's widely believed that art can contribute to positive change. Art's been created to communicate important messages and to inspire us to act and think. Before humankind learned to read we depended solely on word of mouth or on visual symbols to express meanings and to learn something. This is not a new idea at all. 
We like the idealistic feeling that art makes changes because it exposes some wrongs and by making people aware of it, people bring change that ends up being positive. Art inspires, enlightens and shapes us. As Larry Rivers said: "Any art communicates what you're in the mood to receive."
It's satisfying and rewarding when we see a new art gallery opening up in the area or a new artist emerging locally. Marbella keeps shaping up, artistically and creatively too.
This area is known for its beaches, food and resort lifestyle, however it is also a melting pot of creativity that is being brought to the forefront.
Badr El Jundi is a local art gallery that opened its doors to the public in the midst of Covid last year. Located in the iconic Anantara Villa Padierna 5* Palace Resort in Benahavís, the gallery's alliance with the hotel makes it an ideal spot for all collectors to enjoy contemporary art, have a leisurely stay to unwind and enjoy nature in an idyllic and peaceful environment.
You might have read about the gallery Badr El Jundi for the first time in last year's edition of Forbes Monaco –  the article was titled: Art Inside And Out. 
We've sat down with María Gracia de Pedro, Director of the gallery to understand its history, how the idea of showcasing its artwork in the Anantara Villa Padierna Palace Resort came about, but also who their artists are and what projects they're currently working on or planning to exhibit.
We hope you'll enjoy the read!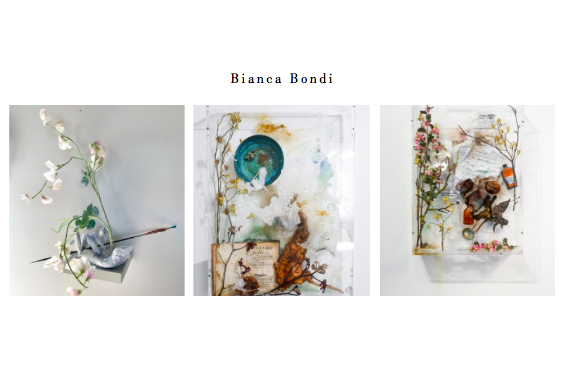 The idea to show a gallery collection under the same roof as a commercial space, the iconic Anantara Villa Padierna Palace Resort is unusual. Can you tell us about how the idea to merge these two realms of the art world was developed?
Rooted in a deep passion for the arts and it's cultural value, we identified a huge opportunity in Marbella to amplify and enrich the local arts market; thus our partnership with Villa Padierna Palace was born, lending from our familiarity with the physical space and it's unique architecture.
Art has historically been showcased in traditional spaces such as museums and standard format white wall galleries. We wanted to create a diverse space where art becomes experience being showcased in unique settings within the resort grounds. Apart from our traditional space,  there is Linares exhibition hall which is a grand space with Neoclassical designs that is synonymous with the Villa Padierna Palace. We incorporated the idea of utilising larger and more characterised spaces, both indoors and outdoors, to showcase unique artworks, which can also be seen in the beautiful gardens at the Villa Padierna Palace.
Visitors can view sculptures from leading artists as they walk through the gardens, creating a one of a kind immersive experience of viewing art.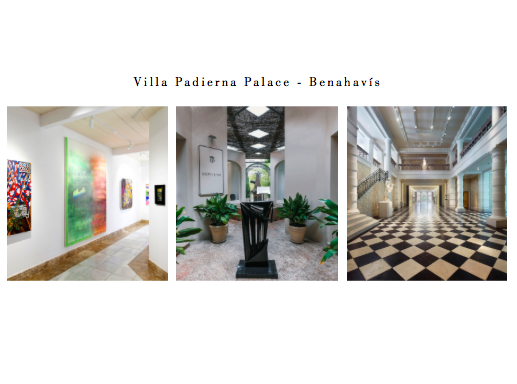 Badr El Jundi has assembled an extensive selection of contemporary artworks of various artists. Can you touch upon the gallery's philosophy of what type of artists you like to work with?
We have a focus on selecting carefully emerging, mid-career and established international artists, who create unique artworks, which we believe is an integral part of understanding oneself and the world around us. 
We want to provide support to the artists we work with and build a strong relationship with them in order to provide mutual growth. The artists we choose to work with are mainly from our generation, and therefore share ideas, concerns and outlooks that can resonate with everyone. We also seek out artists who make use of different mediums and create unique depictions of their heritage and nationalities. Additionally, we have special interest in Andalucian artists, in order to promote them here and abroad. We are visiting their studios and indeed carefully studying about their practices.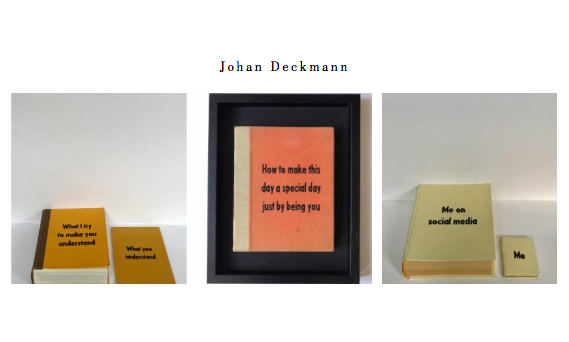 How has Badr El Jundi added to the art scene in Marbella? Can you tell us about the history of your gallery?
For us, culture is present in our everyday lives and therefore art, as a means to express it, is important. Badr himself has been an art dealer for a while, but as the next step he felt it was necessary to have space and create exhibitions in order to put international artists and unique artworks in the spotlight
We had our beginnings in a difficult time for Spain, due to the COVID-19 crisis, but we opened with two international shows 'Khroma' and 'Composite Materiality'.
Khroma was a show that explored the importance of colour and its presence in the natural world featuring the artists Johan Deckmann, Bella Foster, Wendy White and Amir H.Fallah.
Simultaneously, we also had the show 'Composite Materiality' which featured artists Bea Bonafini, Bianca Bondi, Laurence Owen and Kristian Touborg, and explored the necessity of experimenting with materials and techniques. All of the artists featured in our inaugurating shows are internationally recognised and working with galleries that diligently support their work.
This area is known for its beaches, food and resort lifestyle, however it is also a melting pot of creativity that is being brought to the forefront. Badr El Jundi aims to bring more international artists to be showcased in Marbella to invite a more global perspective on the arts scene at Costa del Sol.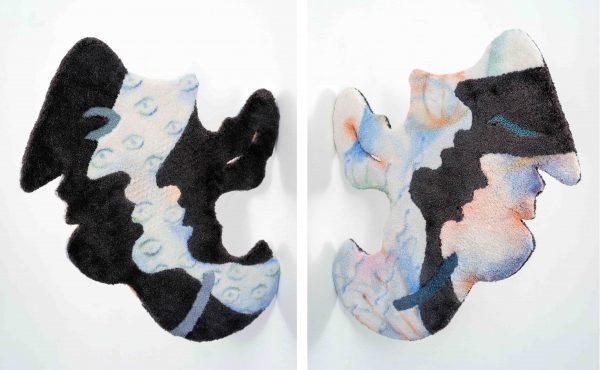 Badr El Jundi is a living gallery, meaning that the project is constantly developing. Can you offer some insight into what this might mean for the future of your gallery? What are some of the exhibitions or projects you're working on?
We as a gallery have identified that the value of art has increased, more specifically art that celebrates cultural authenticity and creates necessary discourse about world issues. Given that we are a living gallery, we believe it enables us to keep adapting to the changing climate and prepare for uncertainties, while still staying close to our philosophy and presenting art in more experiential ways. 
As for current projects, we have the group show 'Constructing an imaginary' which is on view until 21st of February 2021. It features artists Guy Yanai, Ardeshir Tabrizi, Gioele Amaro, Sheida Soleimani and Moffat Takadiwa, all hailing from very diverse backgrounds. The theme explores the idea of creation and dissection of abstract nature, in order to depict differently lived realities as a means of preservation. The eloquent curatorial note was written by an independent art curator Domenico de Chirico.
Looking forward, in our spaces at Villa Padierna Palace in Marbella we are preparing an upcoming show for March and another one for May, with international collaborations with other renowned galleries.
Outside of the space, we will be present at various international art fairs (as soon as travel will be possible) as well as two national fairs in Madrid: Urvanity Art and Estampa Contemporary Art Fair.
In February, the gallery will be launching a new project: 'Living Room' which is an online video project that features four Andalusian female artists monthly, showcasing their work and process.
To find more information about artworks and artists they work with, you can go directly to their website. 
If you wish to be kept up to date with their current and future exhibitions you can sign up to their newsletter.