What's On: Where to Dine in Marbella
The culinary diversity of Marbella will spoil you for choices. Spaniards love their food and they are never too far from making it the main topic for discussion.
Fresh local seafood is native in Marbella cuisine, but the unique Andalusian city is home to restaurants with international influences as well. Each year, the gastronomic scene of Marbella is raising the bar for fine dining even higher. Whether you like to share a plate of Jamón Ibérico or perhaps a little more extravagant and molecular gastronomy, Marbella will have something for you that will wake all your senses.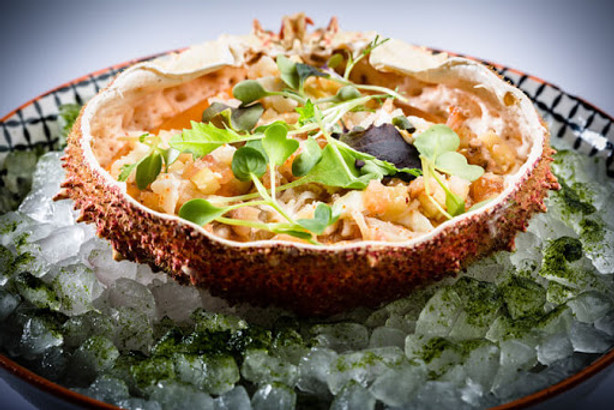 Dani Garcia
As the only restaurant in Marbella to hold three Michelin stars, Dani García is the quintessential fine dining establishment in the city. Located in Puente Romano hotel, chef Dani García creates dishes with stark Andalusian influence, famously flavourful and prepared in unique and innovative ways. The food is theatrical, the service first-class and the prices are what the place deserves. Dani García is probably a chef with the most promising international career today. His cooking is global and cosmopolitan, enriched with many influences: from its Andalusian roots, through experience from travelling around the world to the culture he has discovered. A true ¨cocinacontradicion¨¨, the kitchen of contradictions, as he likes to call it. Dani Garcia has three eateries in Marbella – Dani Garcia, BiBo and Lobito de Mar.
Address: Hotel Puente Romano, Avenida Bulevar Principe Alfonso von Hohenlohe, s/n, 29602 Marbella, Malaga.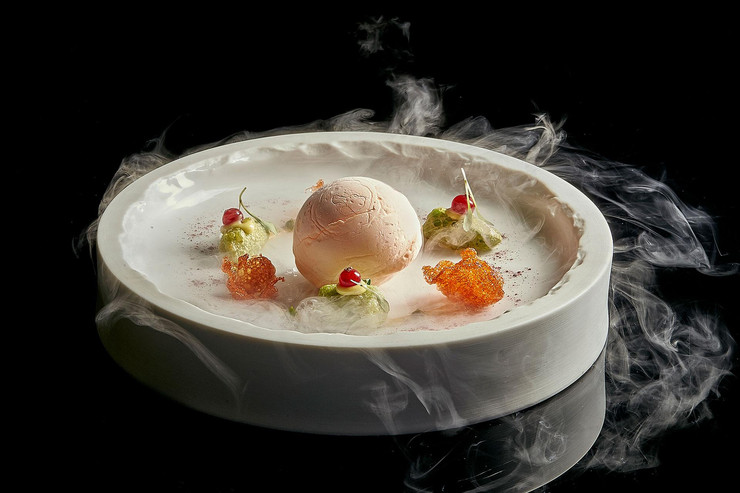 Bibo
For a quicker or lighter bite, BiBo is ideal. It´s dynamic, eclectic and fun. Its menu is without borders. It offers a sensory journey to different corners of the world (France, Italy, Peru, Norway). It's a relaxed bistro with four different areas: the terrace, Grandma's table, the Raw and Oyster Bar and the Cocktail bar. While the food's invariably delicious, it is an epicurean escape made for those who crave the adventure. There's a choice of stone-baked pizzas, burgers (Garcia's bull burger is a signature dish that has been copied all over Spain), stuffed whole chickens and slow-cooked lamb legs to share, and sushi, along with tapas, steak and fried fish dishes. To top it all off, the cocktails are quite simply the best in Marbella.
Address: Hotel Puente Romano, Avenida Bulevar Principe Alfonso von Hohenlohe, s/n, 29602 Marbella, Malaga.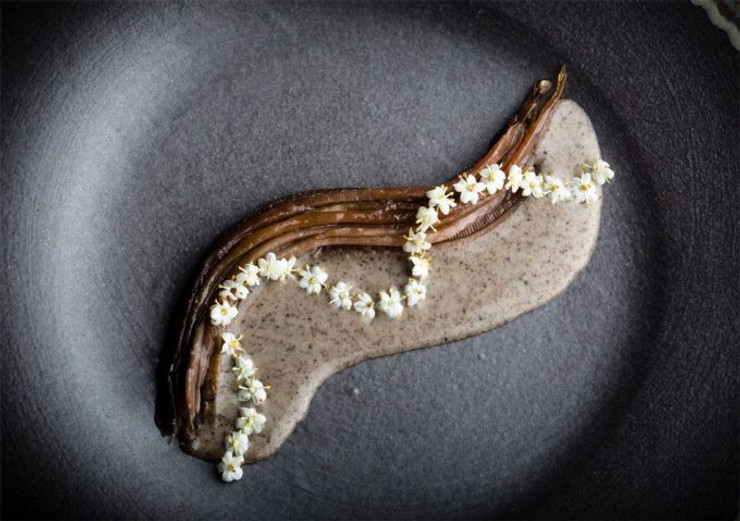 Nobu
Opened by Robert de Niro and the master of Japanese food, Chef Nobu, Nobu's innovative dishes, presented in exclusive, sleek surroundings are available in Spain for the first time. Sitting in La Plaza, the vibrant, exclusive gastronomic food hub at the heart of Puente Romano Beach Resort & Spa, Nobu Marbella offers a diverse menu of classic favourites as well as new seasonal dishes. The dining room is contemporary with clean lines, wooden cladding and simple table settings – no fuss, just elegant design. A warm welcome is one of the hallmarks of the Nobu dining experience. Upon arriving at Nobu Marbella, you will soon hear the chorus ¨irrasshaimase¨ from the smiling waiters and sushi chefs – it's the signature welcome from the Nobu team.
If we absolutely had to mention a negative, it might be that the tables are often fully booked.
It is interesting to know that Robert de Niro, Nobuyuki Matsuhisa Chef, Hollywood's producer Meir Teper and the well-known businessman Trevor Horwell joined their forces and expertise and opened a chain of Nobu Hotels. The first one was opened in 2013 and is inside the Caesar's Palace in Las Vegas. Then next came Nobu Hotel City of Dreams Manila opened in 2014. Nobu Miami Beach in 2016 and the Nobu Ryokan Malibu, Nobu Hotel Shoreditch London, Nobu Hotel Ibiza Bay and Nobu Hotel Epiphany Palo Alto in 2017. In 2018, we had the pleasure of having the Nobu Hotel opening in Marbella. Because of the agreement with Puente Romano Hotel, the Nobu Hotel is located around the Plaza of Puente Romano.
Address: Boulevard Alfonzo H, s/n, 05200 Marbella, Malaga.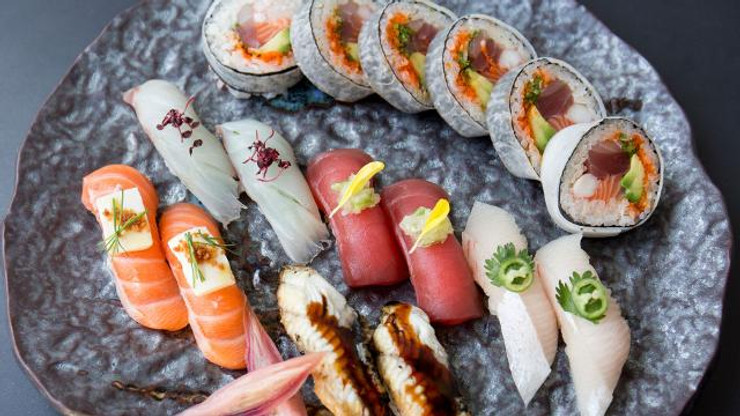 The Sea Grill
The Sea Grill restaurant is in an unbeatable location within Puente Romano Beach Resort. It's a cosy place that offers wonderful views over the Mediterranean Sea and is decorated by Andrew Martin, the famous British interior designer. The atmosphere is truly spectacular and the gastronomic tastes do not fall far behind. The chef takes full advantage of the seasonal products, especially fish, and makes use of the charcoal grill and a tandoor oven in a unique and masterful way. It's a kitchen of a creative type, with Indian and Mediterranean influences.
Address: Hotel Puente Romano, Avenida Bulevar Principe Alfonso von Hohenlohe, s/n, 29602 Marbella, Malaga.
Puenteromano.com/dining-and-drinks/sea-grill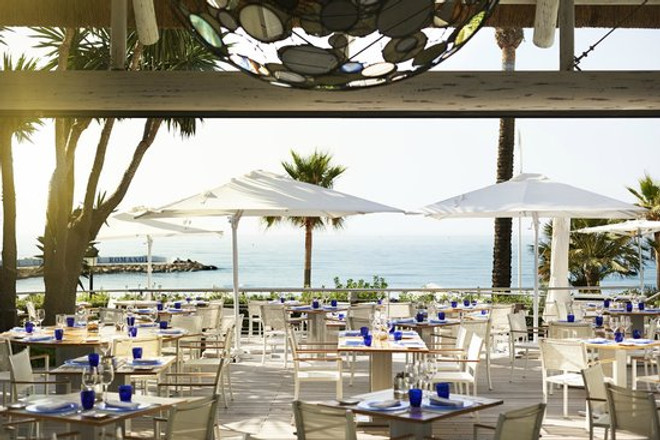 Champagne Room
Situated within the Marbella Club Hotel, the Champagne Room is a stylish, late-night drink and dance venue. It has a sophisticated atmosphere with subtle piano tunes playing and log fire burning on cold nights. It is one of those places in Marbella which you need to see at least once in your lifetime.
Address: Marbella Club Hotel, Avenida Bulevar Principe Alfonso von Hohenlohe, s/n, 29602 Marbella, Malaga.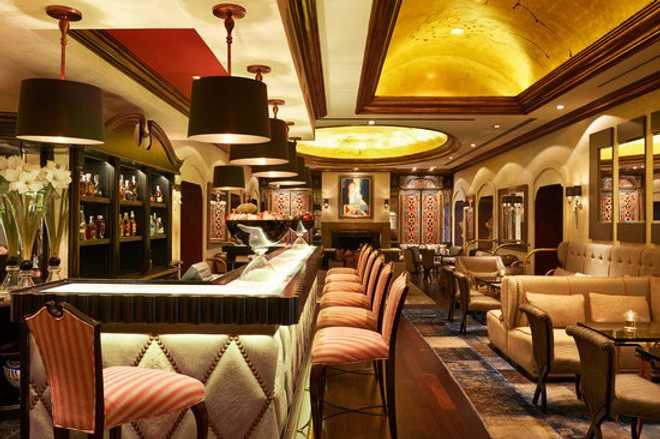 Skina
It's an intimate, one-Michelin starred restaurant situated in the Old Quarter of Marbella. Fresh seafood is the emphasis, with fish from the local market that has always been the local tradition. A Mediterranean-inspired tasting menu features red tuna tartar, dry squid rice and roasted pigeon and can be served with a wine pairing from the restaurant's impressive wine list. Despite its generally low-key vibe and unpretentious dining room, Skina is an excellent restaurant. Barcelona born chef Jaume Puigdengolas keeps the menu enticing with new creations, so even regulars will never get bored.
Booking is essential as the dining room is limited.
Address: Calle Aduar 12, Casco Antiguo, Marbella.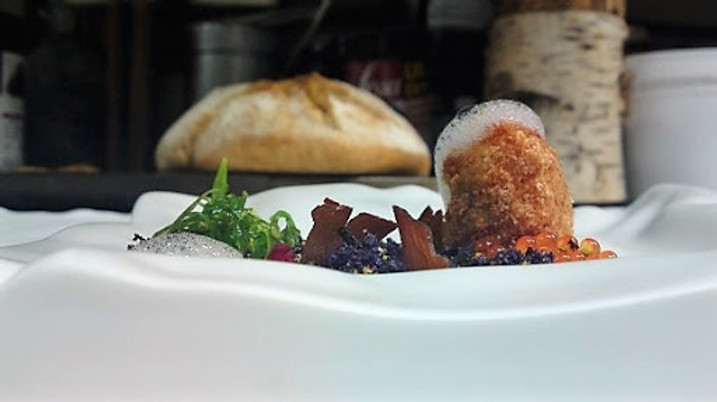 Messina
With one Michelin star, Messina brings together flavours from South America and Asia as well as its home country. All dishes use local products, fish and seafood of the region are treated with a great mastery of the most avant-garde culinary techniques and presented in a simple and elegant way. The gastronomic secret of this restaurant begins first by the unrepeated presentation and then ends winning the guests when they taste the flavours and aromas of the dishes.
The refined atmosphere sets the stage for innovative cuisine cooking in the kitchen. The restaurant might lack a bit of atmosphere if it's quiet but more often than not it's full with happy diners.
Address: Av. Severo Ochoa, 12, 29603, Marbella.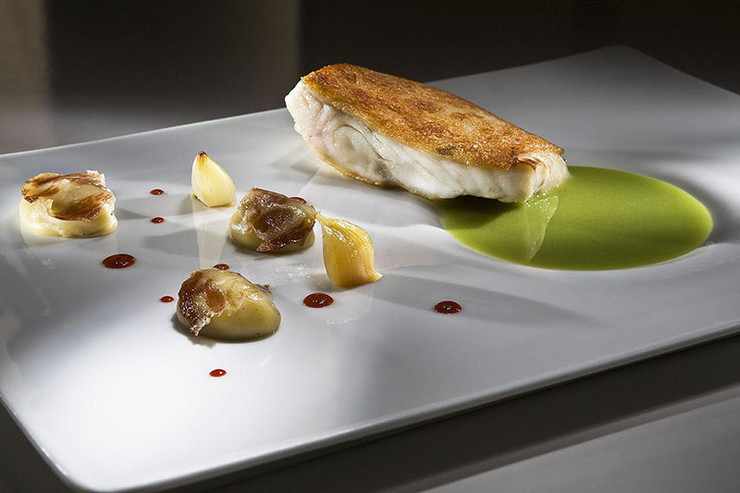 El Lago
Situated on the lush Greenlife Golf Club, El Lago earned its Michelin star for its marriage of regional and international cooking styles. The idyllic golf course setting overlooking a lake makes for a tranquil meal. El Lago, with incredibly personable service and creative dishes, it has contributed significantly to the Costa del Sol cuisine experience. El Lago also boasts a tremendous wine cellar replete with exclusive labels to complement the incredible dishes being served up.
Address: Urb. Elviria Hills, Avda. Las Cumbres, s/n, 29600 Marbella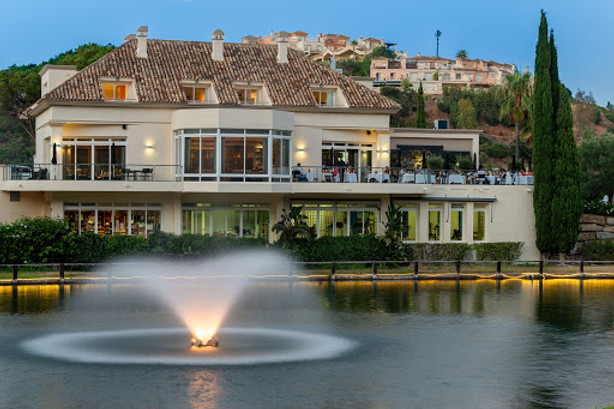 Trocadero
Trocadero is a typical local chiringuito that mainly offers Mediterranean cuisine that can be enjoyed beside the beach. Located in the heart of Marbella's Golden Mile, on Santa Petronila beach, it's a place full of life, summer vibe and spectacular views.
Address: Urb. Santa Margarita, 147, 29602 Marbella, Málaga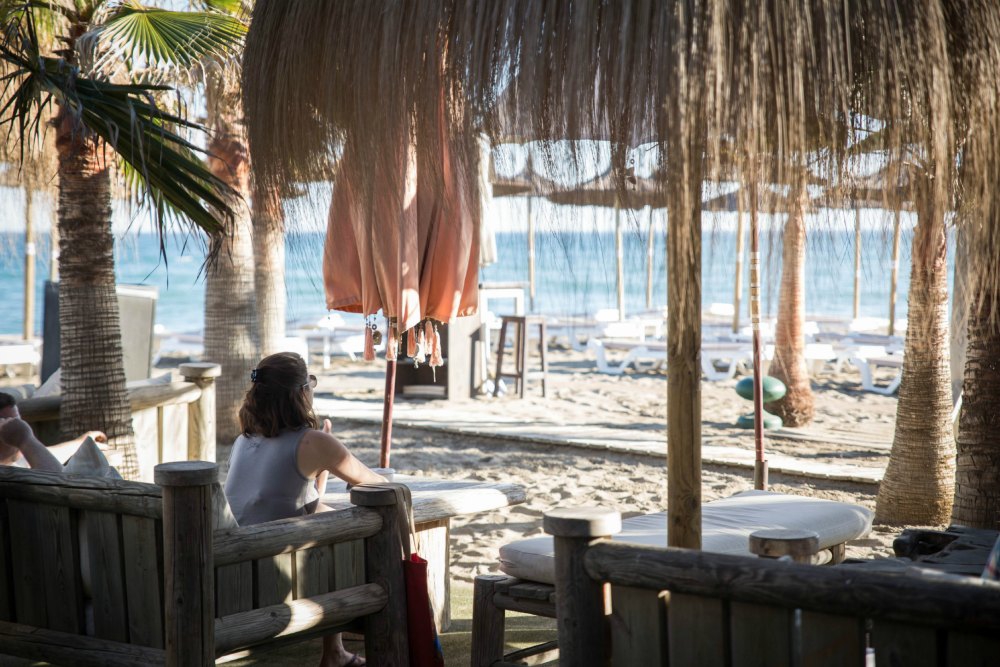 Da Bruno
Da Bruno is a chain of Italian family-run restaurants. It is a place known not only for good kitchen but also for devoted hospitality. Entering Da Bruno is like entering your own home. The group currently has 6 restaurants on the coast and over 20 years of gastronomic experience. The more you visit it the more you love it.
Address: Paseo Marítimo de Marbella, s/n 29602 Marbella, Málaga
La Niña del Pisto
It's a typical Spanish tapas bar which is probably one of the best ones in town. It's small and intimate and therefore wonderfully atmospheric. It is located in spectacular scenery of the Marbella's Historic Centre. It is definitely worth a visit.
Address: Calle San Lázaro, 1, 29601 Marbella, Málaga