When you ask: "So, what facilities do you offer at Marbella Club HIls?", we get excited and tickled because this part of the project is our true pride. It's what got us started. It's what made us decide on this location and this particular plot. It's what makes us unique and brings us immense joy. We're extremely fortunate to call this place home, and that our community feels the same. Here you find yourself amidst nature, surrounded by rolling hills covered in cork oak, olive trees, pine and Mediterranean marquis shrub that flower beautifully in the Spring. Autumn brings its own hues, accompanied by the sound of golfers teeing off on the park-like landscape of the 18-hole golf course designed by Dave Thomas.
If you like playing golf and you like to play it on your terms, we offer something special. If you:
– are a mid to high-level player,
– like to avoid the possibility of other players lurking closely behind (a privilege that very few golf courses can offer),
– like to play surrounded by spectacular nature, offering a backdrop of mountain ranges and the Mediterranean Sea –
we offer all of this and more at the adjacent Marbella Club Golf Resort If this sounds like you, you'd probably want to read on:
---
MARBELLA CLUB GOLF at the Marbella Club Golf Resort, Benahavís
The upscale experience of the Marbella Club and Puente Romano Beach Resort is extended to the Golf Club, amid the manicured greenery of this wonderfully undulating course, which meanders through the countryside for 6,247 meters to create an idyllic focal point for residents of the resort. Such views compete with the mountain scenery and imposing sea views that stretch all the way to Gibraltar and the northern shores of Africa.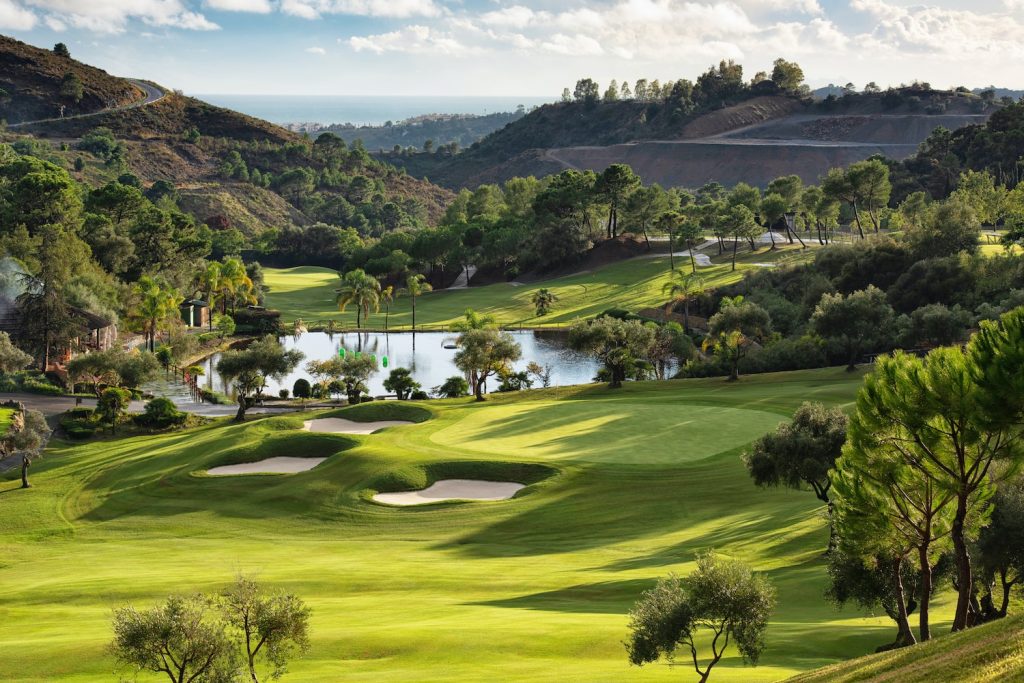 The course, excellent in its design and maintenance, is a five-star experience, with carefully styled contours and bunkers, adorned with lakes and waterfalls, and fringed with shades of green and flowering plants. With play intervals of 30 minutes, this is a golf club in the classic style, popular but never crowded, and guided by in-house British P.G.A. professional Gary Vautier. Immersed in a natural setting, this is the ideal way to enjoy peace, beauty and golf.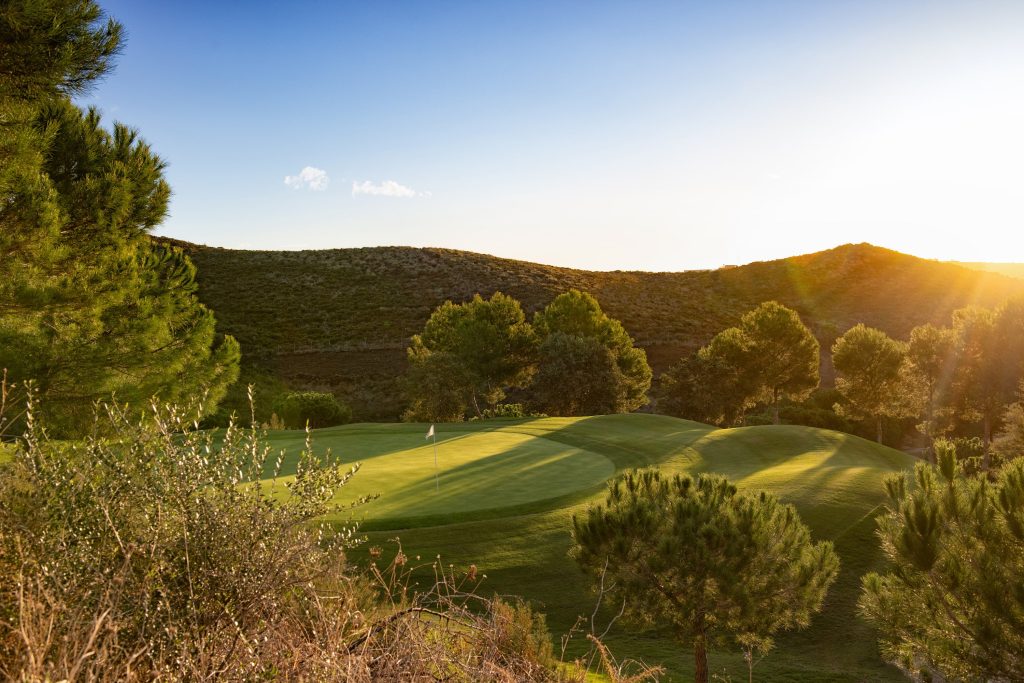 Right after your game, or just before it, you can enjoy the local club house that will spoil you for culinary choices.
THE CLUBHOUSE at the Marbella Club Golf Resort, Benahavís
The Marbella Club Golf Resort naturally has a suitably elegant clubhouse, so expect charm, style and easy-going refinement accompanied by five-star service and ambience. The clubhouse is an extension of the Marbella Club Hotel, an institution in hospitality with over 60 years of experience in catering to the most discerning of guests. The staff and management at the clubhouse come from this very same tradition, so the bar is set high.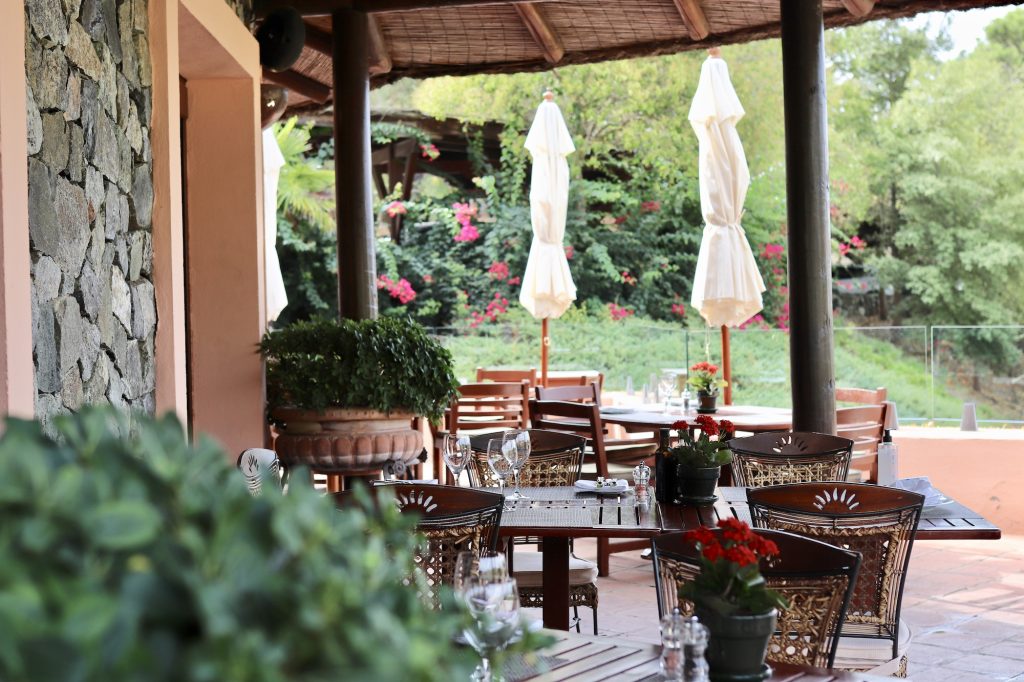 For all the horse riders, lovers of horse treks, dressage lessons, or competition-level training, the adjacent Marbella Club Equestrian Centre offers an exciting array of activities.
EQUESTRIAN CENTRE
The Marbella Club Equestrian Centre is not just riding stables, but a distinguished riding centre that hosts the Spanish Show Jumping Championships. The stables, riding school and arenas are of the highest order and the horse riding centre is of the highest standard run by passionate, professional staff.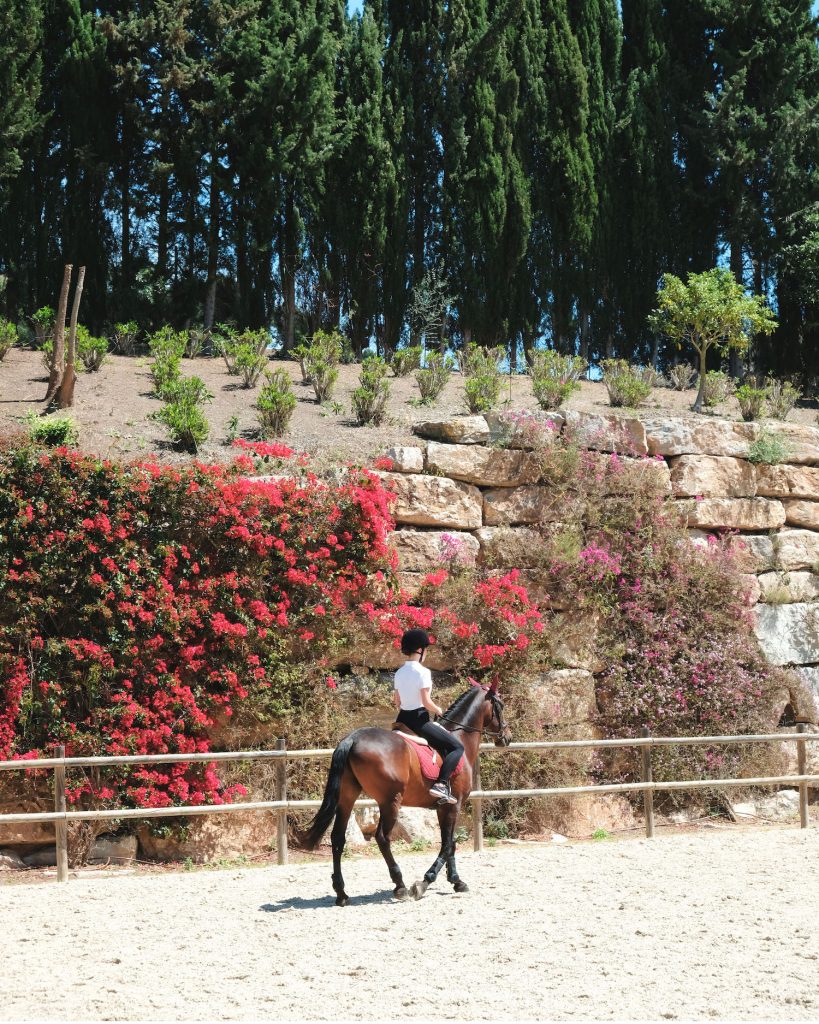 The Marbella Club Equestrian Centre caters to enthusiasts of all ages, with staff available for training and excursions into a wide choice of country trails that take one past wonderful scenery and natural beauty spots in the vicinity. Besides its own fine horses, the riding centre also provides professional, loving care and stabling for the horses of property owners and residents within the resort and surrounding area.
Have a question or would like to know more? Email us directly on sales@marbellaclubhills.com or sign up to our bi-weekly newsletter. We hope to see you there!