Step into Marbella's exclusive modern fusion dining destination, where Japanese sophistication is reimagined with passionate Peruvian influences. From the moment you step inside, you'll be transported to a world of elegance and refinement, where every detail has been carefully considered to create a truly unforgettable dining experience.
Nobu Marbella – a restaurant that feels like an insidery secret, despite the fact that everyone knows it's here.
Chef Nobuyuki Matsuhisa is considered one of the best chefs in the world — he's most widely known by his first name only, Nobu. After emigrating to the U.S. from Japan in the late '70s, Nobu built a high-end sushi empire that's unparalleled. It now encompasses more than three dozen restaurants across the globe, from Malibu to Manila, Beijing to Budapest, and of course, Marbella. He rubs shoulders with the great figures of Hollywood, writes books, works on films and is building a growing empire of restaurants around the world.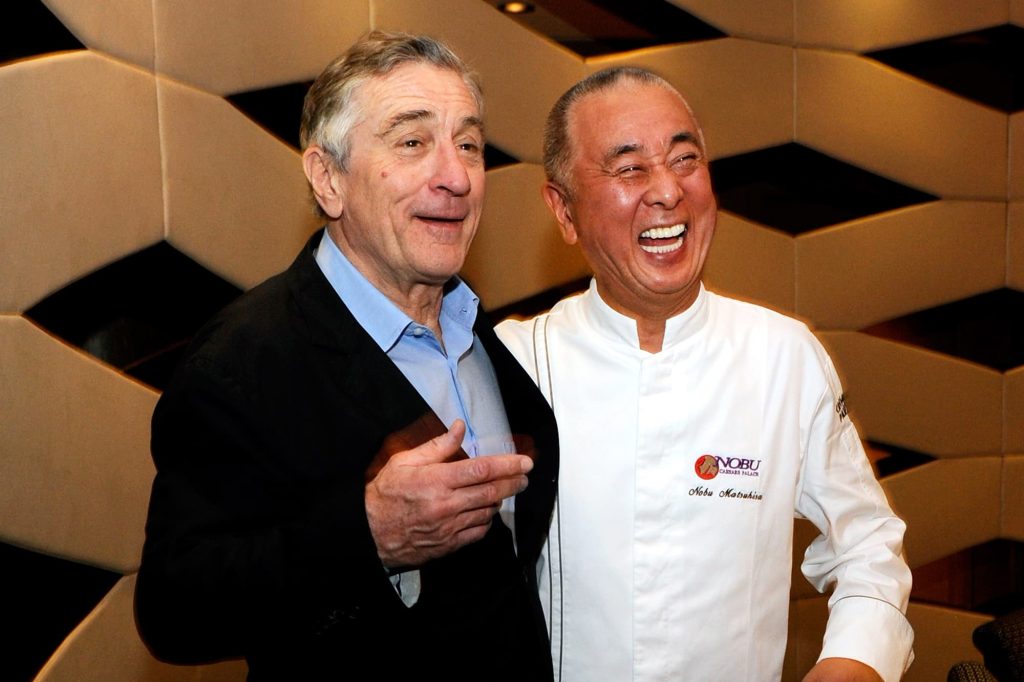 With a proposal enriched with touches of Peruvian gastronomy, his restaurants are a real paradise for lovers of Japanese food. Under the principle of using simple techniques to create great dishes, Nobu offers a menu that conquers any palate with sweet and savoury citrus flavours;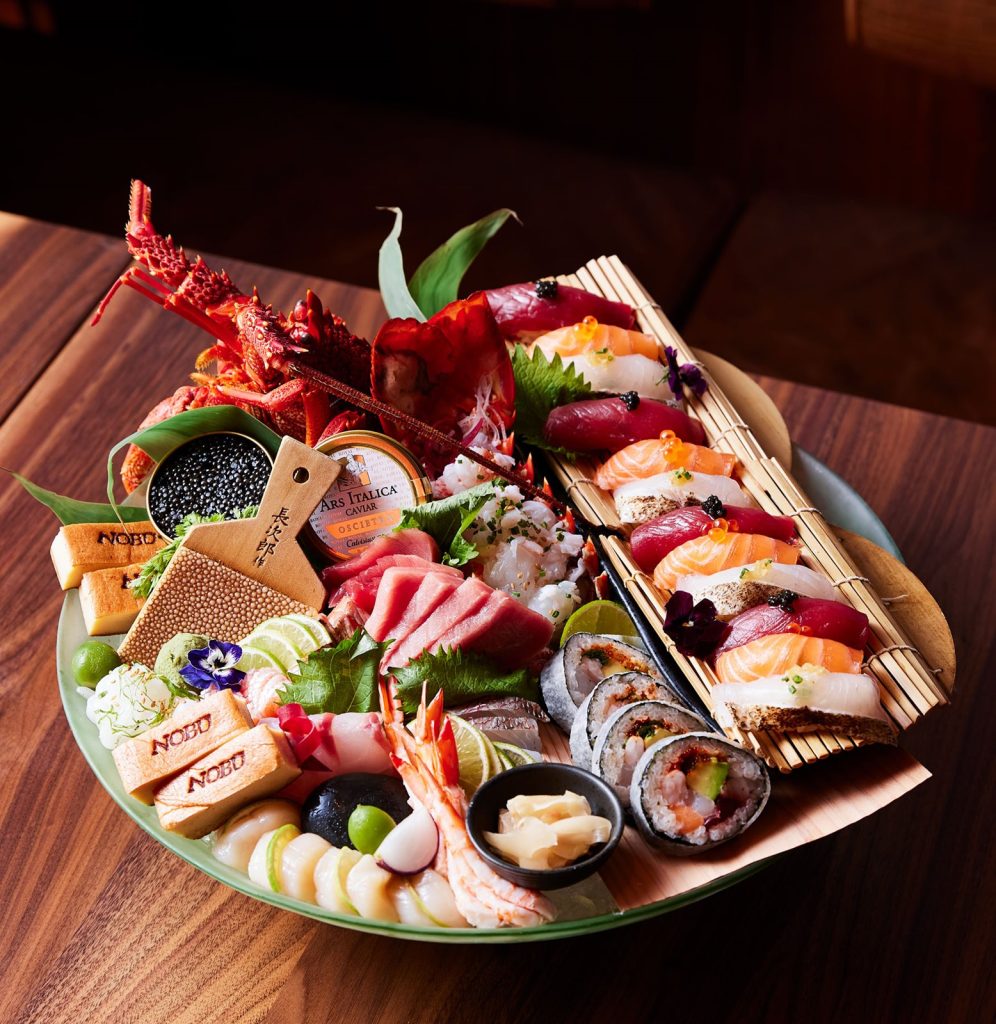 fish, seafood, poultry and meats, with dishes ranging from White Fish with Dry Miso, to Asian Salad, Shrimp Tempura Roca, Black Cod with Miso, Salmon Butter Nigiri, Chutoro Amazu Nigiri, Tuna Shiso Nigiri and for dessert, Japanese Pudding, among many other delicious creations. All this is accompanied by the emblematic Lyche Martini or a selection of sakes, including the house sake, as well as wines specially curated by experts.
Nobu feels like it was designed by a Zen master with a sense of humor. Cocktails are sophisticated and elegant, and the food is what you'd expect from Nobu: consistent, identifiable, clean, and often really fun.
Nobu's beginnings
Nobuyuki Matsuhisa, who was born in Saitama, Japan, began his culinary career at the age of 18, working in various restaurants throughout Japan.
In 1973, Matsuhisa moved to Peru, where he opened his first restaurant in Lima, specializing in a fusion of Japanese and Peruvian cuisine. After several successful years in Peru, Matsuhisa moved to Los Angeles in 1987, where he opened his first restaurant in the United States, also called Matsuhisa.
It is then that he struck culinary gold. It quickly became a celebrity hot spot and attracted the attention of silver-screen legend Robert De Niro, who would go on to become one of Nobu's business partners.
It was at Matsuhisa in Los Angeles that Matsuhisa met his future partners, who were impressed by his innovative cuisine and unique flavour combinations. Together, they opened the first Nobu restaurant in New York City in 1994, which quickly gained a reputation for its high-quality cuisine and stylish atmosphere.
Since then, Nobu has expanded to include numerous locations throughout the world, with a focus on delivering an exceptional dining experience that blends traditional Japanese cuisine with contemporary flavours and techniques. Despite its growth, Nobu remains committed to its original vision of creating an innovative and memorable culinary experience for its customers.
If you'd like to step into an empire that has come to influence songs by Drake, Jay-Z and Post Malone, and served as a paparazzi backdrop for a revolving door of famous faces that includes superstars ranging from Kate Moss to Salma Hayek, Cindy Crawford to Kim Kardashian, come to Nobu Marbella and treat yourself to an extravagance reserved for special occasions.
Nobu at Puente Romano, Marbella
Telephone: (+34) 952 77 86 86
Email: nobu@puenteromano.com