Two weeks ago Marbella played host to one of the most gruelling epic and athletic events in the world – Ironman 2023. The annual competition is well known for being the ultimate test of endurance, pushing athletes to their limits as they swim, cycle, and run their way through a course that spans 140.6km. In this blog post, we'll delve into the history of the competition, the route of this year's event in Marbella, and reveal who emerged victorious. Plus, we'll share some fascinating Ironman facts that you may not have known before.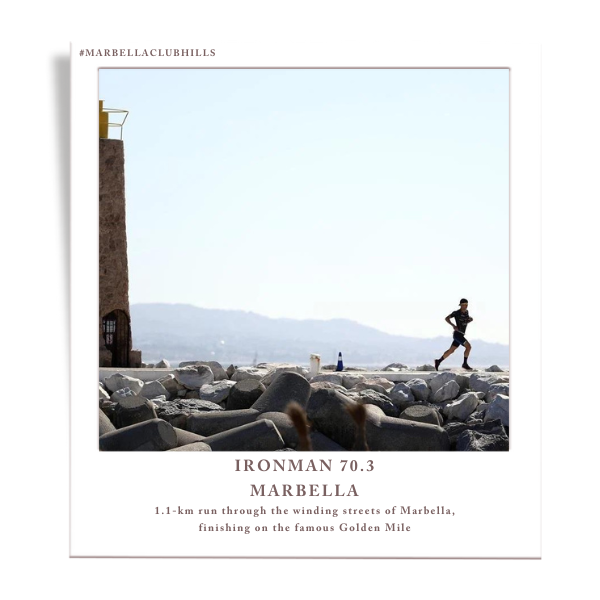 History of Ironman
To truly understand the magnitude of the Ironman competition, it's helpful to delve into its origins. The first-ever Ironman event was held in Hawaii in 1978, and it was the brainchild of a group of Navy SEALs who wanted to create a test of endurance for athletes. They combined three separate competitions – a 2.4-mile swim, a 112-mile bike ride, and a full marathon (26.2 miles) – to create a gruelling challenge that only the very fittest could complete. From there, the Ironman competition was born, and it quickly grew in popularity, attracting athletes from all over the world.
Ironman Marbella
Fast forward to Marbella 2023, and the competitors faced a demanding course that was a true test of their physical and mental strength. The course began with a 1.9-km swim in the Mediterranean, with departure and arrival at the famous Levante beach in Puerto Banús, followed by a 90-km bike ride that began at the famous "Golden Mile", crossing Marbella until the ascent of Puerto de Ojén – this route passes through the towns of Monda, Coín and Cartama before returning to Puerto Banús for the last section, and finally the running circuit, 21.1-km that run through the winding streets of Marbella, finishing on the famous Golden Mile. The scenery was stunning, but the course was brutal, and only a select few finished the race.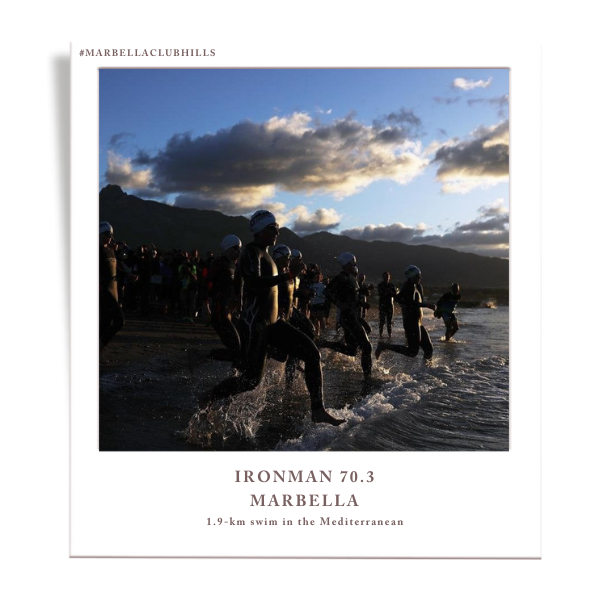 Of course, the main focus of the Ironman competition is on the athletes, and 2023's event in Marbella was no exception. The competition attracts some of the world's most elite athletes, and this year was no different. The men's race was won by German athlete Nicolas Mann, with a time of 3 hours, 56 minutes, and 25 seconds. Meanwhile, the women's race was won by British athlete Nikki Bartlett, who crossed the finish line in 4 hours, 27 minutes, and 19 seconds. Both athletes faced stiff competition, and their victories were deserved after a gruelling day of competition.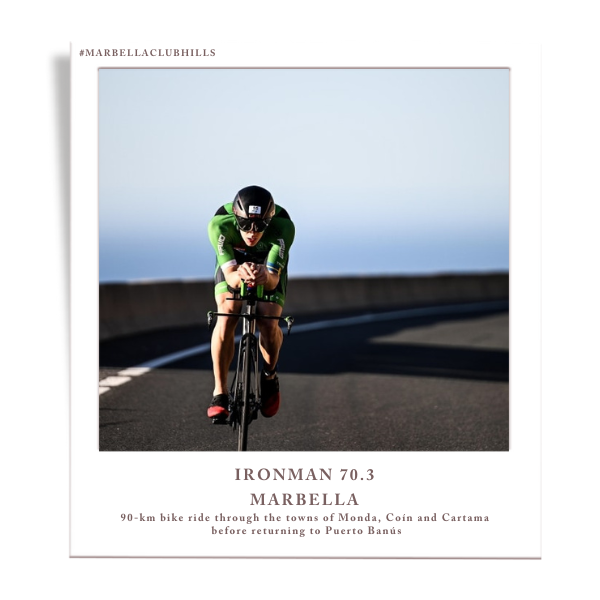 Ironman fun facts
If you're an Ironman fan, you may already know some fascinating facts about the competition. For example, did you know that the average age of Ironman competitors is 43 years old? Or that the most successful Ironman athlete of all time is Dave Scott, who won the competition six times in the 1980s and early 1990s?
"Another interesting fact is that the Ironman competition wasn't open to women until 1979, and even then, it wasn't widely accepted by society. But today, female athletes make up a significant portion of Ironman competitors and have proven to be just as tough and determined as their male counterparts."
Join Marbella 70.3 in 2024
Want to join the Ironman competition in Marbella in 2024? Want to have a true test of endurance and strength, and compete right next to the world's most elite athletes? The event has a fascinating history, and it's clear that its popularity will only continue to grow in the years to come. If you're an aspiring Ironman athlete and would like to join us next year, you can register here.
If you're looking for the ultimate test of your physical and mental limits, look no further than the Ironman competition – but be warned, it's not for the faint of heart!