Phase 2 of Marbella Club Hills presents an exquisite collection of residences nestled within the prestigious Marbella Club Golf Resort.
Offering breathtaking views of the Mediterranean coastline, the iconic Rock of Gibraltar, and the majestic Atlas Mountains, these homes provide a truly captivating living environment.
With a selection of penthouses, duplex ground-floor apartments, and first-floor apartments, Phase 2 combines luxurious living with stunning natural surroundings, creating an unparalleled residential experience.
Project Highlights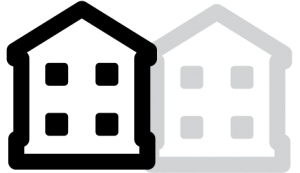 Welcome to a fusion of countryside living and unparalleled luxury, nestled amidst the heart of the majestic Benahavís hills, where every aspect is thoughtfully designed to deepen your connection with nature.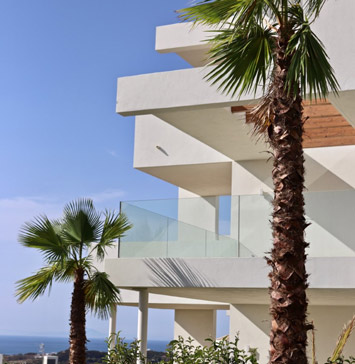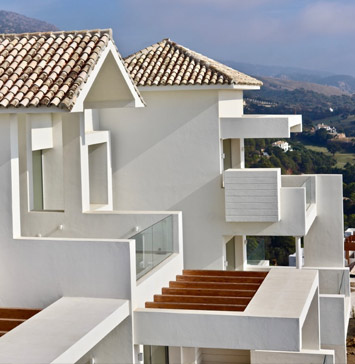 Project features
Nestled within the captivating landscape of Andalusia, Benahavís stands as one of the most affluent municipalities in Europe. Renowned for its opulence and exclusivity, this prestigious town has earned its reputation as a haven for luxury living. With its picturesque setting, world-class amenities, and an abundance of upscale properties, Benahavís attracts discerning individuals who seek the epitome of refinement and elegance.
The wealth and prosperity of Benahavís are reflected in its meticulously manicured golf courses, exclusive resorts, and upscale restaurants that offer gastronomic delights to satisfy even the most refined palates.
This affluent municipality embodies a lifestyle of indulgence and sophistication, where residents and visitors alike can experience the pinnacle of luxury in every aspect of their daily lives.
Nestled between the prestigious Anantara Villa Padierna Palace and the renowned Marbella Club Golf, our project boasts an enviable location that is truly a hidden gem.
Marbella Club Hills is being developed into an elegantly designed residential community:
Phase 1:
50 apartments – now fully occupied.
Phase 2, with 30 apartments across 6 blocks:
2 bedroom, 2 bathroom
3 bedroom, 3 bathroom
Phase 3, with 10 distinct villas:
6 semi-detached
4 standalone.
These two-level, 5-bedroom properties come with private pools.
Phase 4 will have additional 30 apartments across 6 blocks.
For updated information on the project, sign up to our newsletter or contact us directly here.
For full details, prices, plans and availability, contact us.
Foundations and Structure:
Foundations resting on reinforced concrete footings
Structure made of reinforced concrete walls, columns and slabs
All exterior walls consist of double hollow brick walls, with thermally insulating polyurethane foam
Internal walls are made of bricks with plaster on both sides; while the walls separating the living and reception areas will be double with soundproofing in-between
Parapets of terraces will be built with perforated bricks and non-framed glass railings embedded into the construction; as per design.
Exterior & Interior Coatings:
Exterior walls are rendered with waterproof cement mortar and finished with outdoor paint
The interior walls have plaster finishes and smooth paint
High ceilings are provided throughout the living areas at different heights, according to design.
Flooring and Tiling:
First choice European Ceramic tiling with the size of 90x90cm for the reception area and its terraces
Engineered Wood Flooring for the bedrooms, while their terraces will be in ceramic tiles with a "wood-like" finish
Bathrooms with marble floor tiling and plastered finish painted walls, except for the marble tiled shower area.
Exterior Carpentry:
All exterior carpentry is made of Aluminum by TECHNAL, with thermal break insulation and double-glazing
Pergolas have laminated wood finishing.
Interior Carpentry:
Armoured main Entrance Doors with reinforced leaves and wood finish
Interior doors are wooden with a smooth finish and white paint
Closets and wardrobe doors are white painted, soft-closing with the interior lined with melamine boards; including drawers, shelves, and rails…; as per design.
Electricity and Telecommunications:
Electrical and telecommunications installation using first-quality materials and mechanisms
Electrical switches and sockets are JUNG – Creation model, in white finish
TV, internet and telephone points in the reception area and bedrooms
Installation of video entry phone connected to the security gate
Both recessed spotlights and indirect lighting will be LED
LED Wall-mounted and LED ceiling lighting fixtures to illuminate terraces.
NB: Specifications are subject to technical revisions, but without decreasing the level of quality
Plumbing:
The hot and cold water installation is made with first-quality pipes for cold water and heat-insulated pipes for hot water. The energy of the AC machine will heat the water during the summer (AEROTHERMIA energy saving system) and by electric heaters in the winter
Electrical underfloor heating in master bathrooms.
Air Conditioning:
Fully fitted hot and cold Air Conditioning system by DAIKIN for all interior areas, executed by ducts; also, with digital smart individual thermostats.
Bathrooms:
Wall-hung toilets and bidets with concealed cisterns and chrome push buttons
Non-slip Marble finish shower trays
Washbasins (single or double) include a vanity unit
Chrome finish mixer taps
Rain shower heads
Glass shower screens with chrome finish fittings
Mirrors over sinks.
Kitchen:
The kitchens are fitted with wall units, with a white glossy stratified finish
LED strip lights below top units
High-quality kitchen worktop, including sink and water tap
Induction hob, multifunction oven, microwave, extractor hood, integrated fridge/freezer, integrated dishwasher, washing machine and dryer; by renowned German manufacturers.
Common Area and Parking:
The plot enclosure is done by a 2m high plasticized wire fence
CCTV surveillance cameras are connected to the entrance security gate
The parking entrance gates are German-made, Aluminum foldable, and operated by remote control with movement sensors for added safety
Garage flooring in polished concrete, epoxy finishing
Swimming pools with underwater lighting and salt chlorination system
The pedestrians' accesses are paved. Beacons illuminate the outdoor paths, and floodlight other specific parts of the gardens
Contemporary-style Mediterranean gardens with exotic trees and automatic irrigation.
Outdoor tennis and paddle tennis courts, as well as recreation areas with state-of-the-art materials
Amenities include communal pools, children's pools, fitness centres, and kids' playgrounds.
Lift: 
Passenger lifts by OTIS, stopping at every floor; with large cabins and a capacity of 8 people or 630kg.
Marbella Club Hills takes pride in its comprehensive property management services, offering seamless solutions for re-sales and long-term rentals. Our dedicated team ensures the optimal return on investment for property owners, while efficiently maintaining the properties at a reasonable cost.
Amenities
Clubhouses North and South
Embark on a journey of luxurious living where nature and surroundings become your greatest indulgence at Marbella Club Hills. Our Clubhouses, North and South, offer exceptional amenities that seamlessly blend with the breathtaking beauty of the surrounding landscape. Unwind in the outdoor heated swimming pool, stay active in the well-equipped gym, rejuvenate in the spa, and unwind in the inviting indoor and outdoor lounge areas. Discover a lifestyle of unparalleled comfort, relaxation, and community engagement in the heart of Benahavís.
Marbella Club Golf
Experience golfing perfection at Marbella Club Golf, where luxury meets breathtaking landscapes and impeccable greens. Indulge in the elegance of the clubhouse, enjoy exquisite cuisine, and forge connections with fellow golfers who share your passion.
Marbella Club Equestrian Centre
Embark on an unforgettable equestrian adventure amidst picturesque trails and receive exceptional care for your beloved horses at Marbella Club Equestrian Centre.
At Marbella Club Hills, every moment is a celebration of luxury, nature, and the joy of being surrounded by natural wonders.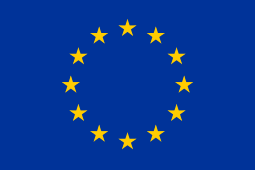 International buyers looking to invest in real estate and to obtain residency with European visa, should click here to find out about a Spanish Golden Visa:
Four names that insure reliability, quality, attractive design and resourceful execution.
Marbella Club Hills, is the fruit of a partnership between MENA Capital and the Marbella Club.